9 Apps to Improve Your Memory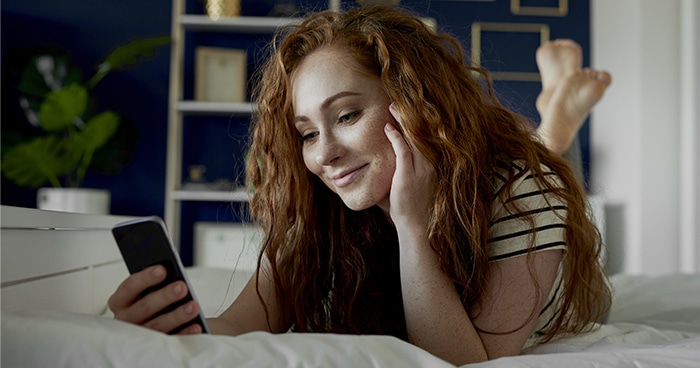 How much time do you spend each day playing on your phone? Between social media, shopping, and games, Americans average 5-6 hours on their phones each day. While all of this screen time has affected our collective attention spans, there are apps available that could actually help you. We've found 9 apps that could help you improve your memory. So take a break from those Tik Toc videos and check out these apps.  
Decoder
Decoder can improve your memory by improving your overall concentration. Games are simple, with seven different game modes. "Dedicate only 5 minutes a day playing with this app," the website claims, "and start noticing its beneficial effects within a few days." 
Clockwork Brain
Clockwork Brain is a series of challenging games, specifically designed to test cognitive skills across five areas: Memory, Attention, Reasoning, Dexterity, and Language. All puzzles feature bite-sized, fast-paced gameplay, and adaptive difficulty. 
Lumosity
Numbers and letters make Lumosity a challenge for your brain and memory power. Each "session" involves three different games that are constantly changing at random, which really make your brain work. If memorizing patterns wasn't difficult enough, then a limited amount of time surely accomplishes this. 
Fit Brains Trainer
Another fresh, modern take on brain training for mobile devices, Fit Brains Trainer has more than 35 games, grouped into different workout sessions to keep your daily practice from feeling stale, whether you're testing your memory, concentration, language or other skills. 
Elevate
Elevate encourages brain training through more than 40 mini-games. Each game has been created to boost various skills, including skills in memory, math, and speaking. 
Eidetic
Eidetic provides a truly customized experience, with games designed for you.  Instead of just random games, the game allows you to memorize numbers, facts, and details important to you. By inputting phone numbers and other information, you choose, custom exercises are born. Spaced repetition allows you to improve memory and build it from the ground up. 
Cognifit
Cognifit is known for interactive mental game applications that help stimulate cognitive skills through personalized daily activities. Compare your cognitive skills with the rest of the world and activate your brain with brain challenges, memory games, puzzles, ingenious games, and more. 
Braingle
Braingle helps to maintain your mental sharpness and improve your reasoning ability through riddles and optical illusions. It is different from other brain training apps that rely on memory and reaction-based tests. You can compete with your friends and family members in figuring out the fun riddles. 
Brain Games
Brain Games is an app for people who want to stretch the capabilities of their brain. This app will help you challenge yourself in a variety of brain games designed to improve memory, thinking, and cognitive abilities, and improve attentiveness. Play a different set of games every day and improve your skills. 
These are just a few of our favorite apps – there are hundreds of apps available for both Apple and Android users, many of which are free. So, put your screen time to good use and improve your memory and overall brain functions with these apps.