How to Save Money on Textbooks this Semester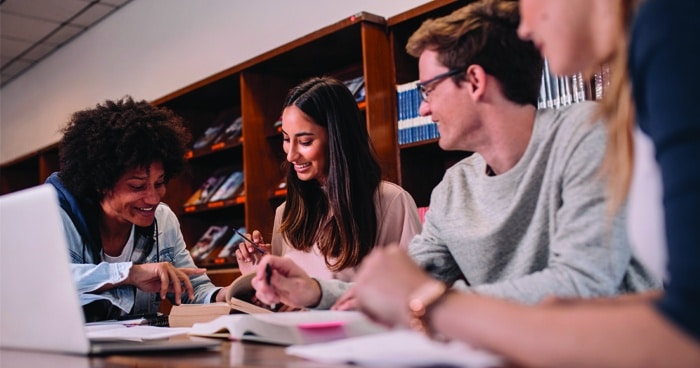 College is an investment in your future, and while all investments cost something, college shouldn't break the bank.  From tuition and fees, meal plans, room and board, the last thing you want to spend your hard-earned dollars on are books for class.  Check out these tips to save money on textbooks this semester and beyond. 
Wait to Buy
Your Textbooks
When you are preparing to go back to school it generally makes sense to buy all of your school supplies at once.  But, that isn't always the case with your textbooks.  In fact, most college students can relate to spending money on books they never use during the semester.   To avoid this, spend the first day of your classes getting to know your instructor.  Take the opportunity to feel out your instructor and ask some pointed questions about the book.  Ask if an earlier edition will still work for your class.  These are usually cheaper and easier to find used than the newest edition. Sometimes your instructor may even have an extra copy, but you might be better off visiting them during office hours to ask for that. 
Book Rentals
You learned that your instructor relies heavily on the book for their class, but that still doesn't mean you have to buy a book full price from the bookstore.  There are multiple ways to rent books, short term, and long term.  Check out online resources like Chegg or Amazon for renting options.  You can also look at your school's library or local public library.  While libraries aren't likely to have the latest edition of your statistics textbook, they are likely to have books that you need for your literature class.  If you don't see the book you need on the shelf, be sure to check with the librarian to see if they can get it through Inter-Library Loan.  One drawback to checking out a book at the library is that you'll likely have a shorter window of time to keep the book, usually about two weeks.   
Scavenge Online
In addition to renting books online, there are resources that help you find the lowest price for books.  Textbookly.com and Bookfinder.com are two sites that compare book prices.  Many books are also available in an e-book format.  And you won't need any extra tech to read those books – your smartphone will do just fine!  E-books come with some added perks including the ability to search words.  "Control F" comes in pretty handy when you are cramming for your finals.  If you are lucky, you may even be able to find a free PDF of your book online, but be sure you are going through proper channels if that's the case! 
Buy Used
Textbooks
Sometimes you have to bite the bullet and buy a textbook.  When that happens check your used options first.  Often you can find a book that is in nearly new condition at a fraction of the price of new.  You can also check with students who've taken the class before you if they want to sell their books to you.  If it is still out of reach for you to buy a used book, see if you can share it with a friend.  If you both pitch in for a book, it not only lowers your cost, you also get a built-in study buddy! 
When to Splurge
There are some cases that you have to buy brand new.  This generally is the case when a class requires a book with an access code.  These tend to only be available from the campus bookstore.  You may also choose to buy new if you expect the textbook might be useful in your career for you to reference back.  Some faculty members create course packets which our students say are must-buys, and usually only set you back $10-$15.   
There are many resources available to help you get the best deal on textbooks, whether you choose to rent or buy.  All it takes is a little ingenuity to find the books you need.  Don't count out the bookstore for hidden gems like individual course packets.  Textbooks can go a long way to helping you get the most out of your studies, but saving money can make all the difference as a college student.