4 Reasons You Should Keep in Touch with Professors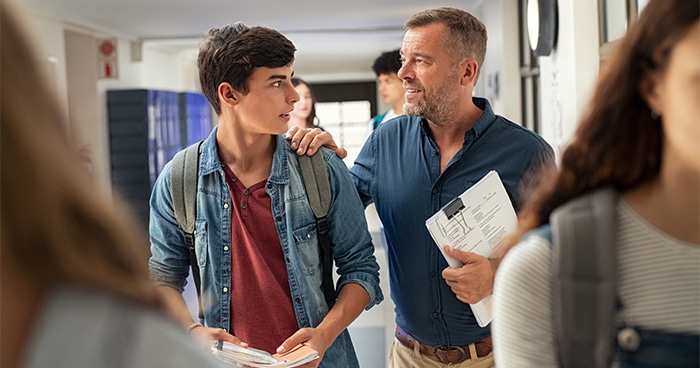 You are finishing your final classes and saying goodbyes to roommates and friends. You are just weeks away from your next steps in life. While everyone promises to stay in touch, it's actually a good idea to maintain a few key relationships, especially with your instructors. Here are just four great reasons to keep in touch with your professors after graduation.
Using those connections
Your instructors have shared their knowledge and experience with you in the classroom. They have been in their position and fields for a long time and have made some great connections. Check-in and see if they know people or can help you find people that will benefit your career and next step.
Now that you are ready to enter the workforce or are transferring on to another college they may know some of your professors and can give you advice for future classes. They may also be able to connect you with others that have similar interests as you and help open new doors.
Some of your past professors may even hear about job openings that you would be the perfect candidate for. Creating those relationships that last a lifetime can help even when you aren't in constant contact or see them every day.
Professors as references
You have shown your professors that you are a hard worker, they know what your personality is like and your dedication when in their classes. Consider contacting past professors to use as a reference or ask them to provide a reference letter.
References can be used on your job resume, applying to graduate school or in so many different aspects of your life.
Once your professor always your professor
Just because you no longer see your instructors every day doesn't mean they aren't still interested in helping and supporting you. Even once you have moved on from their classrooms, professors are often willing to serve as a mentor. They want to see you succeed and do the best that you can in all aspects of your lives.
Relationship beyond the classroom
Now that your instructors aren't giving you grades or an "authority" figure, consider building on the friendship you began in class. Once you have finished at college, you can be friends. You already have a similar interest since you decided to take the class that this instructor was teaching so you have common ground. Just because you have graduate or moved on don't think that your professors have forgotten about you.
They want to know that you have continued and succeeded. Consider dropping them an email to give them an update or return to Ellsworth Community College or Marshalltown Community College to give an update on what is going on in your life.
You have made some great connections and relationships in the classroom and your time at MCC and ECC. Continue to build on those for your future.