5 Tips for Choosing Your Career Path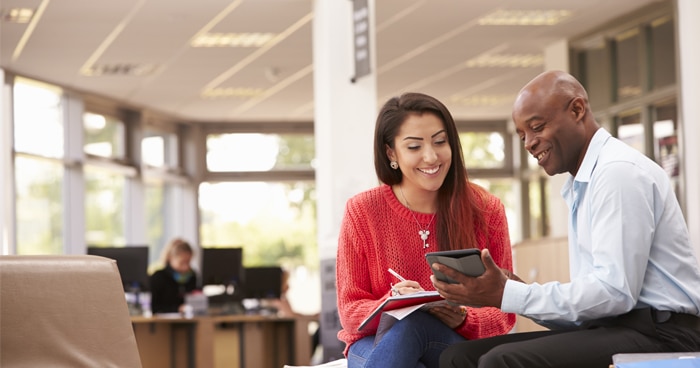 "Choose a job you love, and you'll never have to work a day in your life" Confucius. 
 But, Confucius, how do I choose a job I love? 
It may be a little daunting to think about choosing something that you will do nearly every day for the next forty to fifty years, but check out these 5 tips for choosing your career path to help point you in the right direction. 
Take a minute to think about yourself. Consider your hobbies, talents, likes, and dislikes.    This article  talks about finding a "sweet spot" of what you enjoy, what you do well, and what is in demand to find your perfect career. That essentially means if you like it, you're good at it, and you can make money doing it then it makes a lot of sense to pursue that career.  
In your mind's eye, what does your life look like in five years? Ten? What about when you retire? Think about where you want to live, what your family life looks like, what kind of car you may want to drive. You want to be sure your career path can support the kind of lifestyle you want. If you're hoping to travel the country in a tiny house with your dog and container garden of succulents, you may want to pursue a career as a graphic designer, lifestyle blogger, videographer, or any other career that doesn't require you to clock time in a physical office every day. 
Discover the possibilities 
After you do a personal inventory and make sure you align your options with your lifestyle, it's time to look deeper into areas that fit your goals. You can also utilize the  Bureau of Labor Statistics Resources for Job Seekers. Check out information about the field growth within the next few years, projected income information, and types of workplaces available to that job type. All this will help narrow down your search. Be sure to check out your campus's Career Services for even more detailed information and resources. Find ECC's HERE and MCC's HERE. 
Now that you've got your grocery list of possibilities, it's time to dig a little deeper. This is what your professors like to call "qualitative research." (Real-life applications to your studies – who would have thought?!)  You can dig into different career types, watch interviews with industry professionals, and even get some tips and tricks for nailing your resume and interviews. You should also speak with your academic advisor. They'll help you narrow down your search and provide some class suggestions to explore your choices, which will be helpful in your next step. 
Now that you've got your top one or two choices, it's time to put them to the test. If you are interested in marketing or starting your own business, take a business course. Want to explore the healthcare field? Try out a nurse aid class. Trial and error can be a very helpful tool. Sometimes you just need to experience something to know what you want to do.
Ultimately, it is important to pick something that you enjoy, but don't be afraid to get it wrong.  It's ok if you decide you want a change ten years down the road.  At Iowa Valley, we are here to help.  Our team of Intermediaries can walk you through this process, answer any questions, and serve as a resource for you while you evaluate your choice.  Their network of businesses can provide the connections you need to make the best choice.