7 Things to Keep in Your Dorm This Fall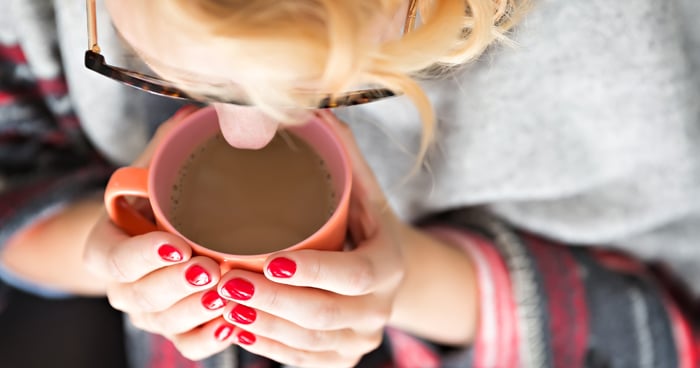 The cold weather is coming even if we don't want to believe it. You can make those cold days a little easier with these seven simple things to keep in your dorm room this fall until that nice spring weather returns.
1) Hoodies are a must!
Layers, layers, layers. Those first couple of days in fall you may be able to get away with wearing shorts and a sweatshirt, maybe even still flip flops as the day goes on. As the season continues, those shorts turn into jeans or sweatpants and it's time to put away the flip flops for some tennis shoes.
Make sure you have those layers to keep you comfortable, and show your school spirit with gear from the Marshalltown Community College Bookstore or the Ellsworth Community College Bookstore.
2) When a hoodie isn't enough
The beginning of fall a hoodie may be enough but after the initial first couple of weeks you will be happy to have something a little warmer. Make sure you have a warm jacket in your room to make the walk across campus. You will be happy you do when the snow starts to fly.
3) Throw Blankets
Hanging out in your dorm studying, watching TV, just hanging with friends when that chill hits you from the open window? Make sure you have a couple of throw blankets to keep you warm on those snowy nights when you are ready to snuggle in.
4) Slippers or fuzzy socks
Treat your toes to some warm and comfortable slippers or fuzzy socks after you have walked to all of your classes, practices, or games for the day. There's nothing better than warming your toes by the fire, but living in the residence halls make fires tough to come by – slippers and socks are the next best thing.
5) Soup and a hot beverage
Warm-up from the inside out. Make sure you have some soup and hot chocolate ready to stick in the microwave. And most importantly, don't forget the marshmallows to make that hot chocolate just right! If not hot chocolate, acceptable alternatives are hot cider, tea, and coffee (pumpkin spice anyone?). Or try all four!
6) A good mug
You are going to need something to put your soup and hot drink in. There is nothing that makes the perfect, crisp fall night (aside from a football game) like your favorite mug. What makes a good mug is up to you, but we suggest getting a travel mug so you are prepared at all times.
7) Entertainment
With cold days comes the desire to stay inside and stay warm. Make sure you have plenty of movies on hand, your Netflix queue up to date, some cards or games to play with friends, and a good book ready. Make sure to check out the BJ Harrison or Osgood Library for some reading inspiration. Of course, you can always take this time to study too.
Missing some of these colder weather necessities? Stop in the ECC and MCC bookstores to see what you can pick up to get through the chillier temps.