9 Questions to Ask on a College Tour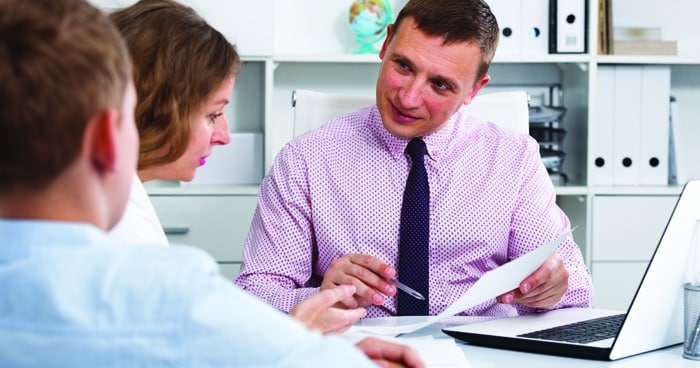 College visits are exciting and fun! It's easy for you (or your student) to get caught up in the moment during your visit, checking out the on-campus sites. Make the most of your time on campus by jotting down a few questions beforehand. While you are there, as a parent, here are nine questions to make sure to ask.
What programs do you offer?
When narrowing the choices of the college your child wants to attend it's important to select a school that offers the academic programs they are interested in pursuing.
Community Colleges offer a wide variety of trades programs that students can take and then go directly into the workforce. There is also the option if your child knows what career they are interested in pursuing, to go directly into a 4-year program or save money and take your general education classes at a community college and then transfer for the remainder of their degree. Community colleges are a great option if they aren't sure what they want to do for a career but want to start their education.
Do you offer on-campus housing?
Your child may decide that they want to live at home when they are attending college but if they don't, a college visit is a great time to not only ask about the options available but take time to take a tour of the housing options. Some colleges offer dorms, suites, or apartments that are either on-campus or off-campus.
What is the overall cost and what scholarships are available?
You have probably been saving for college for a long time, and you want to make sure that you are making a wise investment in their future. You probably know that scholarships and grants can help you stretch your tuition savings. You want your child to receive a quality education you also want to be able to compare the options they have as well as what they are looking for.
When you visit, it's a great time to sit down with financial aid professionals and discuss your options. They will be able to answer questions about the FAFSA and discuss all of the funding options. (There are more options available than you may think!) Once you do find out the cost, there is assistance through scholarships and grants that all colleges offer. Make sure to ask what is available.
How can students get involved on campus?
Let's face it: college life isn't JUST about academics. College is a great time for students to explore their interests outside of the classroom. There are clubs, organizations, and athletic teams that they can become involved in. Some may lead to internships and resume-building experience, some may just be for fun. Make sure to ask what type of activities are available on campus as well as how they can find out more about these groups.
What dining options are available?
A person has to eat. Make sure to ask what dining options are available on campus as well as what the cost of these options are for your child. If they are living off-campus this may be something that they aren't interested at the time but it's always good to find out their options.
What assistance is available if my child is struggling academically?
If classes aren't going as well as your child would like, or they are struggling to adjust to the move towards more independence in their college classes, there are services available for students at no cost. Colleges offer tutors, success centers, as well as direct contact with their instructors for extra guidance. Another great option is to have study groups within in your classes. If students are struggling, there is a good chance that another student is having the same problems.
What is the average class size?
Class sizes vary depending on a 2-year or 4-year college. Many state schools offer classes in large lecture halls, while 2-year schools can offer smaller class sizes and more one-on-one attention. The average class size at Marshalltown Community College is 18:1; the average class size at Ellsworth Community College is 17:1. That being said, this can also vary.
What does a typical day look like for a first-year student?
There is no typical day for a college student, and a day can vary so much from student to student. Students have a lot more control over their schedules. If your child is a morning person than they should try and schedule their classes for the morning; or they can schedule classes more in the afternoon or evening. Do they know what they want to study? Are they involved in athletics, clubs or organizations? Do they work before or after class? Do they have a family? These are just some of the things that would influence a "typical" day.
How do students apply for admission?
The application process for each college can differ so this is always a great question to ask. Most colleges have their application available online but you can always call when your child is ready to apply for admission if they have questions or need assistance filling out the application. Students will fill out an application, submit their high school transcripts and submit their Accuplacer or ACT test scores. Schools will evaluate applications based on high school GPA, activities, test scores, recommendations, and other criteria. Find out what the admissions teams place the most weight on while you are on campus.
Help your child make the most out of their college experience by finding out the answers to these nine questions. These questions will not only make you as a parent feel more comfortable but more importantly, your child attend college. Get started on the right foot. Schedule your on-campus tour with MCC and ECC today and have your questions ready.