Can I Graduate from High School and College at the Same Time?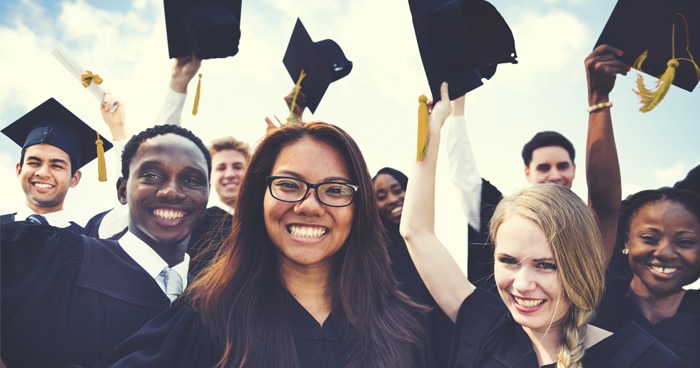 As a high school student, you may wonder if taking college classes is really worth the extra effort. Those difficult chemistry classes, extra lab work, or additional study sessions could pay off in more than a letter grade. They could equal college credit – which could save you time and money when you finally make the leap to a two or four-year school.
What is dual credit?
Many high schools offer dual credit courses. These classes may be taught at the high school (by your high school instructors) or your local community college that counts for college credit. The courses are more rigorous than your typical high school class, and the work may be a bit more intense than in some of your other classes.
What is the Cost of Dual Credit classes?
When you attend college – either a two-year or four-year school – there is a cost per credit hour. When you take classes that count as a dual credit while in high school, often your school district picks up the tab or offers the classes at a reduced. High Schools may have different policies that they have for these courses. Some may pay for the tuition and fees, books, or cover the entire cost for their students.
How do I enroll in Dual Credit classes?
The high school you are attending must approve your enrollment in dual credit classes. Registration can be completed through your high school guidance office.
How can I Stay On Track?
You can definitely earn enough college credits while in high school to graduate from college at the same time. But, plan ahead. Talk to your guidance counselor about how many classes it's feasible to take, how many classes are offered through your local community college, and if the increased class load will prevent you from doing additional activities.
Depending on your high school, you might be eligible for classes that will count for dual credit as early as your freshman year. Starting early gives you a chance to spread out your class load and take a few each year. There is no limit to the number of classes that a high school student can take each year through college. But, there is a limit to how many classes a high school will pay for depending on what school you attend. Once a student reaches that limit, he or she must pay for the class or classes out of pocket.
If you have a goal of earning your AA degree when you graduate from high school, you may consider checking into summer courses. Ideally, you could take a few classes over the summer months. But, if this is your plan, know that high schools don't often pay for summer classes so you may be paying for the credits out of pocket – and you may not be eligible for financial aid.
Other benefits to enrolling in Dual Credit classes?
Dual credit can help ease the transition to college. You can become more familiar with the level of classes as well as how college professors instructor their classes. You will also have the opportunity to be exposed to diverse individuals (such as culture and a variety of age demographics).
Challenging college-level coursework. Dual credit classes can be challenging, pushing you harder than some of your other classes.
Explore potential careers. Your local community college offers classes that are career-focused, so you can explore career paths that may not be offered by your high school.
Graduate from college sooner and with less student debt
Credits are transferrable. Credits can transfer easily to state schools and many private colleges. If you have a particular school in mind, contact them and verify that they will accept the credits.
Experience college life. High school students enrolled at Marshalltown Community College or Ellsworth Community College have access to all campus resources and student services. They can also attend athletic events and student activities.
If you're up for the challenge, taking dual credit courses offered by your high school can pay off! Create a plan to graduate with your high school diploma and AA degree. Call MCC or ECC for more information. You can also direct questions to your high school counselors, who will be able to help you register as well.