How I Know a Student Will Succeed: What One Instructor Looks For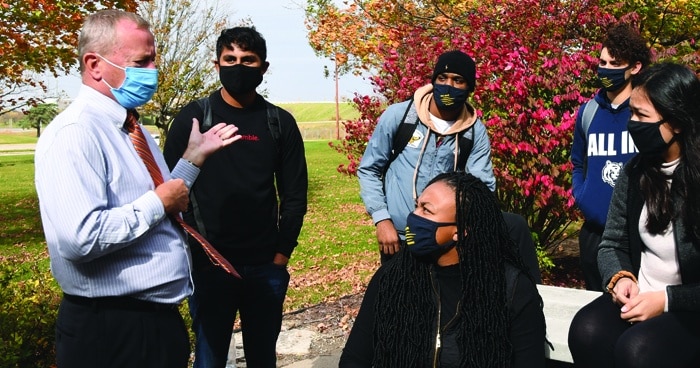 After 38 years of teaching at the community college and university levels, I have seen a lot of students over the years. The more things have changed, the more some things have endured over the years. After almost four decades of teaching college students, I can tell pretty early on who is going to succeed in my class and beyond. I've compiled my thoughts about how students can be successful – here and in the real world.
My official disclaimer – a student can be successful without taking any of these suggestions.  However, in my observation, success will take longer, be more difficult, and possibly take many turns and twists.
Be Engaged in Class
You will need to be motivated and interested – be engaged in what you are learning. Getting involved in class – this means being active, participating in discussions, making your opinions known and working with others in your class.  Take notes, ask questions, do your homework, prep for tests, and being prepared is also part of this.  Maybe what many faculty would not say, is to maybe not buy everything that is presented.  It's perfectly OK to ask why before blindly following what your professors say- if done correctly, maybe outside of class is best.  What I like to say is "you don't have to always agree with me, you just need to understand where I'm coming from."
Get Engaged in Student Life
The second form of engagement is to be part of something at the college other than class. This might include student senate, clubs, athletics, and even coming to the many and varied activities happening such as cultural coffees, diversity events, BINGO, and athletic activities.  Having well-rounded interests is the sort of thing that can make you more valuable after college.  Employers want to hire people who are multi-dimensional.
Consider Finding a Job
Get out and actually work somewhere while you're going to school.  You will be able to develop references and learn time management skills for the future.  While a great reference from a faculty member is good, employers want to hire people with work experience.  For many students, this may be a job on campus – some of which may not be glamorous, but they can build grit.
Internships allow you to gain work experience in your field of study and have in business become virtually a requirement of getting a good job. Your managers at your internship can also serve as a work reference later. Whichever direction you go for your reference – part-time job or an internship – the reference will follow you for some time so be a good employee.  As a side, if you want to work within a certain industry, try to work in it now or at least some industry that is close to your desired occupation. It's a great learning opportunity, and will show you what your future career could look like!
Partner with Fellow Students
You are in charge of your own path here. Choose classes that interest you. Go beyond the required classes in your studies, learn more than expected.  This leads to the second part which is to start looking at how even non-major material can help.  I had a student who combined a concept in the International Business class and Sociology class – WOW, how neat.  See the value in all classes you take, even if it doesn't directly tie to what you want to do later.  Do so and life seems to go smoother.
Be the Good You Wish to See
Be a good person.  Currently, I have a sign outside my house that ends with the phrase "Be Kind to All."  One never knows who their next employer will be, who will be their next job notice, who will be their next faculty. The person sitting next to you in class could be a future coworker. It takes no time to be kind and it actually takes more time to be unkind. Plus we feel better which makes life much easier and much more interesting.
And there's the list.  By no means all-inclusive and is simply one person's opinion.  However, I can tell you from the many years of teaching, I have had countless students catch me and tell me things like "I still remember what you taught me and am still using it today". Take these suggestions as you may.  But, remember you and you alone are the deciders in what you do in order to be successful.  Just make sure that you do the right thing.
Written by George Johnson, Business Faculty at Marshalltown Community College