How to Get Involved as a Commuter Student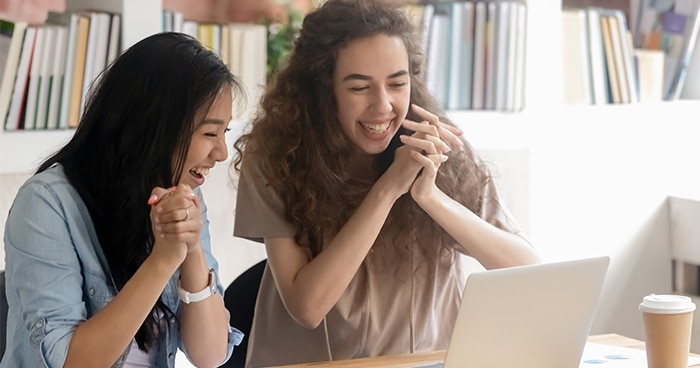 Campus life is an important part of the college experience, but it isn't limited to students who live in our on-campus residence halls.  Here are four ways to take advantage of all Iowa Valley has to offer and get involved outside the classroom. 
Student Clubs and Organizations
Student clubs and organizations are a great way to get involved outside the classroom, practice networking, and beef up your resume.  From Pre-Vet to the Phi Theta Kappa (PTK) honor's society, Student Government to Ecology, if you're interested in it, there's probably a club you can join – or room to start up a new one!  Perks of joining a club aren't just limited to taking your learning beyond the classroom.  Some clubs like PTK, Professional Ag Students, and Business Professionals of America come with ample networking and travel opportunities.  You can also explore your interest area on a more casual level or take a leadership role within the club which future employers will love! 
Student Engagement Activities
From Welcome Week in the fall to Finals Week in the spring, there are dozens of activities scheduled throughout the year to spice up your college experience.  Evening activities include late-night breakfasts in the dining center, outdoor movie nights, carnivals, and laser tag.  As a commuter student, it might be tricky to join after-hours events, but don't worry! There's plenty of fun during the day, too – and it usually involves food!  Donuts to de-stress during finals, cookie decorating, hot chocolate, and cider are all regular options.  Occasionally there will be other activities such as wax hands or pumpkin decorating, but they tend to be more seasonal.  Pay attention to announcements at Marshalltown and Ellsworth for details on the fun things in which you can participate, as it fluctuates from week to week. 
Athletics
Athletics aren't just for our student-athletes.  All Iowa Valley Students enjoy free admission to cheer on the Panthers and the Tigers at home events.  No matter the time of year, there's always a game to take in.  Ellsworth offers football, volleyball, men's and women's basketball, wrestling, baseball, softball, sports shooting, and cheer & dance.  Marshalltown offers soccer, volleyball, men's and women's basketball, baseball, softball, and cheerleading. 
Student Success Services
If academics don't come naturally to you, you're not alone, but there are resources available to help.  Take advantage of tutoring services in the Hub at Ellsworth or the Student Success Center at Marshalltown.  The staff can help you with things from writing to test-taking, among many other things.  If you're the type of student who has classroom skills to share – consider helping your classmates as a tutor.  Stop into the Hub and Student Success Center to ask about peer tutoring services.   
Don't let your college experience suffer just because you're a commuter student.  Take advantage of the many ways to get involved on campus and enjoy college life outside the classroom!