Resources for International Students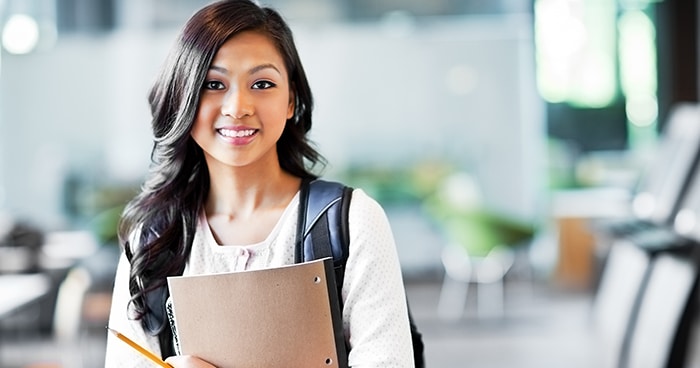 Going away to college can be intimidating, to say the least. Going away to college in a different country can be downright scary, but it doesn't have to be. Both Ellsworth and Marshalltown Community College offer a lot of great resources available to our international students to help you every step of the way if you study with us.
Helping Students Acclimate 
Both Ellsworth and Marshalltown host plenty of international students every year! Why is this a benefit? We understand how important community is, and we help you feel a sense of community from the beginning. We know how to help our students adjust to being in a different country, away from home.
Dedicated Resources
Roger Lugo is the Coordinator of International and Multicultural Connections at Ellsworth. Vickie Unferth is the Coordinator of International Students and Programs at MCC. They are here to help international students through the transition to studying in America. They are here to help you every step of the way as you navigate college life in Iowa. They can answer all of the questions you have before you apply, help you through the application, and will assist once you are on campus.
Online Resources
The website has several web pages that will guide you in applying, and what you need once you are here. (Check out the resource for Ellsworth and Marshalltown here.) There is a step-by-step guide through the Admissions process. We also share information specific to international students, including:
Pre-Arrival Information. There are some helpful hints on this page about travel, orientation, housing & meals, healthcare and insurance, and bill payments.
Academic Success. On this page, you will find some helpful hints about the classes you should consider taking, classroom rules, and a link to the Student Success Center.
International Student Employment. If you are interested in working while taking classes, you can work on-campus for up to 20 hours per week. There are also helpful hints if you want to work off-campus as well.
Social Success. We work hard to make campus welcoming to all students. There are some activities that are specific to international students, but there are also a lot of clubs and organizations open to any student at Ellsworth and Marshalltown. Check them out, along with the activities and athletic events.
On-campus
Once you have arrived on campus, let the fun begin! Roger and Vickie will help you get settled and have a ton of helpful hints to help you during your stay here. An International Student Orientation will introduce you to some of the current international students, and help you meet with some of the staff that you will interact with on a regular basis, and get comfortable on campus with several tours.
International College Experience
All first-year students must take a College Experience class – and there is a special class just for International students. This course introduces international students to U.S. college expectations, environment, and resources so that students will feel more competent in the learning process.  Emphasis is placed on accessing resources to enhance International students' experiences and success while studying in the United States.
We are as excited to meet and learn about you and your culture as you are to learn about us. We embrace the differences that everyone brings to campus. If you need help at any point during your college experience, there are lots of faculty, staff, and employees that are eager to help, as well as other students that have been through the same experience that you are beginning.