Sweet Ways to Treat Your Valentine on a Budget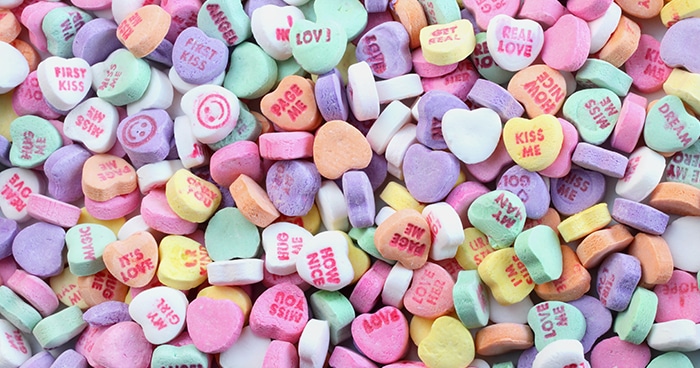 It's the thought that counts. Cliché? Maybe but it can be true for doing something great for your Valentine without breaking the budget. It isn't always how much you spend but to show that you are thinking about the one you love.
Way to their heart…through your stomach
Don't break the bank by going to the fanciest or most expensive restaurant you can find. Take some time to think about your significant other's favorite food or meal and become the cook. Finding recipes is so easy online. Just do a quick good search for that "favorite" food. There are also great food options that won't break the bank too if you are afraid you may burn down the kitchen.
Quiet night together
Turn off that phone, pop in a movie and, pop some popcorn. Make a point to show your Valentine that you are there only for them. It will make a huge impression that you aren't distracted by that random text from your classmate or a phone call from a friend. Make sure they know that they are your one and only priority.
Enjoy the outdoors
Doing something outdoors may be hard to think about right now with the cold but sometimes you may get mother nature on your side with a nice Valentine's day. Consider finding a park and going for a walk, ice skating, sledding, or if it's REALLY nice out take a blanket along and pack a picnic. If you like the picnic idea and it's too cold outside, consider making it an indoor picnic.
What are some of their favorite things?
Show how much you know your Valentine. Fill a box full of some of their favorite things. Favorite food or drink. Find a favorite candle or scent that they like. The possibilities are endless. Not only can you fill a box full of gifts but it will also impress them how well you know them.
Picture this
Celebrate the moments that you have shared. Take that selfie and blow it up to put in a frame. Expand on that idea and find your favorite photos and do a collage or find a frame that has multiple slots for photos. Not only is it fun to look back on these memories to share but it's something that will last beyond the holiday for you both to always enjoy.
No matter what you decide to do or purchase for your Valentine make sure they know how much you care! Show that you are thinking of them and they will love it and you too!