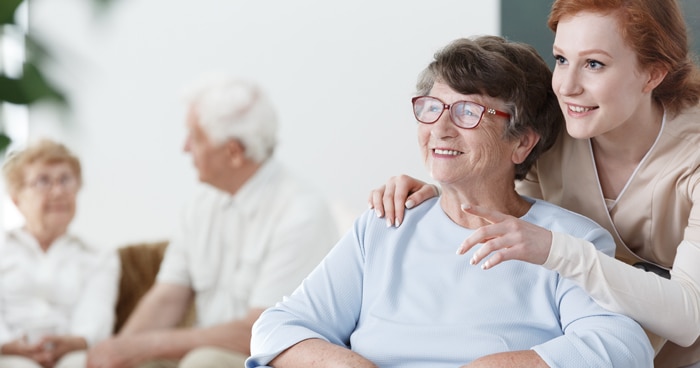 Healthcare is nothing, if not completely personal. Often, the healthcare team at the local hospital or care facility provides the most vital, the most basic, the most personal care that a patient can receive. CNAs provide many of the most basic services to patients in need. And CNAs are in short supply. Let's unpack this vital healthcare career.  
What are CNAs? 
CNAs are Certified Nurses Assistants. A CNA is responsible for the daily care of a patient and contributes to the health of the patient they are caring for. The job is varied, but all of the responsibilities center around personal care. For example, they may manage fall risks for a patient as they are walking, preventing injury. The CNA may take and monitor vitals, managing the situation if a fever is spiking. A CNA may provide bathroom assistance, and help a patient with their most personal care while they are unable to do it for themselves. They assist with hydration, feeding, and any other need the patient may have while in their care.  
Providing a Personal Touch
Let's face it – many in the healthcare industry are forced to work efficiently, especially in today's climate. A CNA can provide a personal touch that may be lacking otherwise. They thrive on helping people who are in their care, and comforting family who are uncertain and scared. They often are the person the patient sees the most, and develop a rapport with the people in their care.  
Who Should Be a CNA? 
Anyone who has an interest in healthcare can become a CNA. The people who do well are highly empathetic. They anticipate a patient's needs and assist before being asked. They pay attention to details. They may be interested in pursuing an advanced nursing degree and using this as a way to "get their feet wet" before going on for further classes. 
CNA Training
Are you considering training to be a Certified Nurse's Assistant? There are both short-term and long-term training options available. The Nurse's Aid training is a minimum of 75 hours of training, which includes 30 hours of classroom instruction, 15 hours of lab training, and 30 hours of clinical experience in a long-term care setting. This class prepares you to take the required state competency exams to be able to work as a Certified Nurse Aide (CNA) in Iowa.  
Beyond that, there is an Advanced Nurse's Aid course, which is a 75-hour course that emphasizes the knowledge, attitude, and skills of a nurse aide to provide patient care in the acute care setting. Skills include preparation for pre-surgical and post-surgical procedures, suture and clip removal, and basic EKG procedures and rhythm interpretation. Students must have completed the 75-hour Nurse Aide course and be listed on the state registry.  
The CNA is a vital and respected position in healthcare. If you are looking for a position that allows you to care directly for patients that need it the most, consider this career track. Contact Iowa Valley Continuing Education to learn more and enroll in classes.