Top 5 Career Fields for 2020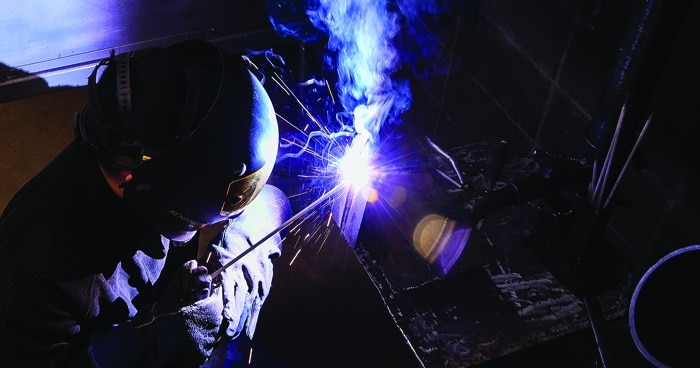 If making decisions about the rest of your life seems daunting to you, you're not alone. Choosing a college major can have a profound effect on your career path… so where do you start? You will want to find a career that is in-demand, will offer growth opportunities, and solid employment prospects for the next 10+ years. Check out these sought-after top 5 career fields for 2020, and what you could do with them.
Medical Field 
The increase in medical workers is no surprise during this time. With the ever-increasing changes of the current pandemic, medical professionals will always be in demand. Do you want to join the medical field without spending eight years in med school? With an Associate Degree in Nursing, you could become a Registered Nurse and earn up to $73,300/year; or earn a Practical Nursing Diploma and earn up to $47,480/year. BOTH degrees can be earned through Marshalltown Community College or Ellsworth Community College!
Technology 
Do you live with your laptop in your hand? Are you always serving as "tech support" for your family and friends? Turn your passion for technology into a career. Information technology is the #1 field in terms of expected job growth over the next decade. Entry-level information technology analysts make $60,000 and above. Experienced IT analysts make over $82,600 per field, and job growth for the next decade is expected to be about 30 percent. And you can do this with a two-year degree.
Financial Services 
Are you a numbers person? Careers in finance are always in-demand. The job growth for a CPA is expected to be 18 percent, financial advisors are expected to increase by 41 percent over the next decade. Those numbers really add up! Even better? You can fast-track your career when you achieve a two-year degree.
Education
One profession makes all others possible. Do you love working with kids? You could become a teacher. Elementary, middle, and high school teachers make an average of $61,660 annually. And the field is more flexible now than ever before: you could teach online, in a classroom, or both.
Technical
Here is a career field to sink your teeth into.  Dental hygienists and dental assistants are necessary for every dental office. This field is growing at a rate of 43 percent. Along with dental, this area would include physical therapist assistants and veterinary technicians. Both with 10-year growth rates of 35-42 percent.
Whether you are in high school and thinking about choosing a major, or someone looking for a career change, consider these high-growth fields! Take the next steps and start at MCC or ECC to accelerate your career. Learn more at IowaValley.edu.