Want to Take Classes for Free?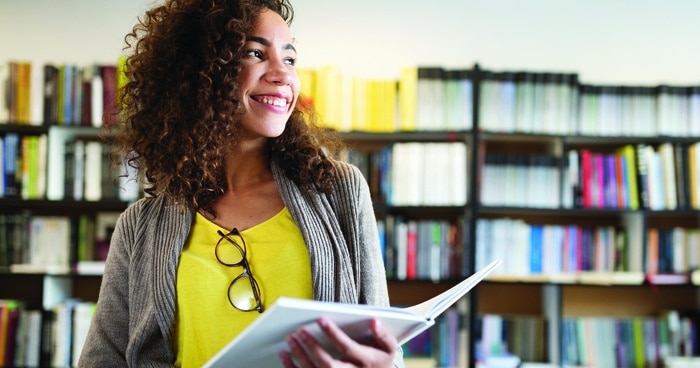 Free! There isn't a better word than free, especially when it comes to paying for your education. The average student loan debt in the United States is over $31,000. Wouldn't it be nice to finish your education and start the next stage of your life debt free? The state funded Future Ready Iowa Last-Dollar Scholarship makes this possible.
What is the Last-Dollar Scholarship?
This scholarship is designed to encourage people to join high-demand career fields by helping pay tuition and fees for designated two-year programs. If you have already received grants or scholarships, the Last-Dollar Scholarship will still help with paying the remaining amount. It's called the Last Dollar Scholarship because it will cover every last dollar of your financial need.
Programs that qualify
The even better news is that this scholarship applies to a big list of programs offered at community colleges. Career ready programs include trades, healthcare, and business programs. See a full list of Ellsworth Community College's and Marshalltown Community College's Last Dollar Scholarship eligible programs.
How were these programs chosen to offer free tuition and assistance? The state of Iowa recognizes that there are too few people entering these high-demand careers. We want to train quality essential workers and are trying to make it as easy as possible for those interested in these careers by offering to fund.
Am I eligible for this funding?
The good news continues as there are very few qualifications to receive this funding.
You must be an Iowa resident either be a new graduate of an Iowa high school enrolling in an eligible program full-time in the fall after graduation or a resident of Iowa and an adult learner (20 and older) starting an eligible program at least part-time.
You must plan to earn a certificate, diploma, or associate degree in the designated high-demand training.
You have to apply for all other available aid. Students who receive the scholarship must attend orientation, meet with an advisor, remain continuously enrolled, and make satisfactory academic progress. You can receive the Last-Dollar Scholarship for up to five full-time semesters or eight part-time semesters.
How can YOU receive FREE tuition?
File your FAFSA (Free Application for Federal Student Aid) and register for one of the qualifying programs. That's it. If you qualify for the Future Ready Iowa Last-Dollar Scholarship, your school will notify you in your award letter. It can't get much easier than that. and
Make sure you file your FAFSA by August 1, 2023, or you could miss out on FREE tuition.
Save your money and still get the training and education you want. This could be the easiest money you ever receive. May sure to check out all the great programs for both ECC and MCC.