Filling Out the FAFSA – Pitfalls to Avoid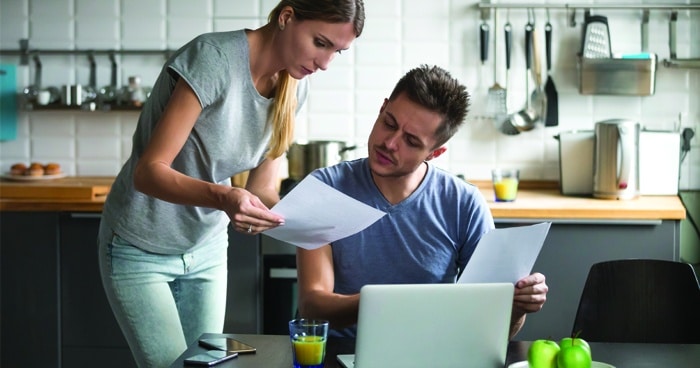 Your senior year is full of milestones – from homecoming to prom and everything in between! While you are enjoying the moments of your senior year, you're probably starting to think about your future, including your college journey. Specifically, you may be thinking about how to pay for college. While there are no easy answers, you can do something today that will help you get the federal financial aid you are eligible for – you can complete the FAFSA.
What is a FAFSA?
The FAFSA, or the Free Application for Federal Student Aid, is the form you need to fill out to be eligible for financial assistance from the federal government. The FAFSA will determine your eligibility for grants, loans, and work study. Colleges use the FAFSA when they are building your financial aid package. If you are going to college (or even thinking about college) you should complete the FAFSA during your senior year of high school.
Where to Find the FAFSA
You can find the FAFSA application online. You will need a federal student aid ID and password. (This student aid ID remains the same from year to year, so keep this ID and password handy for future FAFSA forms. The first year you fill out this form, you will use your social security number.) Your parents will have a separate student aid ID, so don't confuse your information with your parent's info!
Your FAFSA Checklist
Filling out the form will be much easier if you are prepared ahead of time. Nerdwallet has created a handy form that will help you gather the documents you will need. Because the FAFSA is determining your financial eligibility, you will definitely need bank statements, tax returns, and college savings information (like a 529 or Coverdell saving plan) handy.
Pitfalls to Avoid
When you are completing the FAFSA, be sure to avoid these pitfalls:
Not Filing Early – believe it or not, schools do run out of financial aid. Some financial aid is awarded on a first-come, first-served basis. If you wait, the aid you are eligible for could go to another student. Don't let that happen!
Not Getting Your FSA ID Before Filling Out the Form – It can take up to three days to receive your FSA ID (Federal Student Aid ID) after you register on the site. It's the username and password you will use EACH time you log into the US Department of Education sites, so keep this in a secure spot!
Not Using Your FSA ID – This ID is handy and will make filling out the FAFSA much easier. When you log in, it will automatically pull in your personal information (name, Social Security number, date of birth, etc.) will be automatically loaded into your application. This is more than a time-saver for you: it will help you prevent errors that could slow down your application.
Not Reading Through the Definitions – Your family is your family, but the government may look at your relationships a little differently than you do. Be sure you understand the definition of parents, guardians, step-parents, people in your household, the number of family members in college, the net worth of investments, and more. Take an honest look at your household and your savings picture when filling this out.
Listing Only One College – You can send your FAFSA information to up to 10 colleges at once, including Marshalltown Community College and Ellsworth Community College. Haven't narrowed your college search down yet? That's OK too. If you're applying to more than 10 colleges at once, follow these steps.
Not Signing the Form – This seems like it would be a no-brainer, but it happens more often than you would think! Be sure to digitally sign the form before hitting "Submit."
Affected by COVID?
Has your financial situation changed recently, due to the pandemic or another reason? Don't be embarrassed! If your financial situation or your family's situation has changed since you completed your tax return, you may be eligible to have your financial aid adjusted. Complete the FAFSA form as instructed, but call the schools you are considering and let them know that your situation has changed. They could work with you with your current financial situation and adjust the amount of aid they give you in your package. If you have been affected by the pandemic, the US Department of Education has shared some guidance on COVID-19-specific assistance.
We're Here to Help
Whether you are looking at attending Marshalltown Community College or Ellsworth Community College, we are here to help! Our financial aid specialists can answer your FAFSA-related questions and help you find the best resources while completing the form. We work with you to make college affordable, no matter your financial situation.