Why Every Clinic Relies on Medical Assistants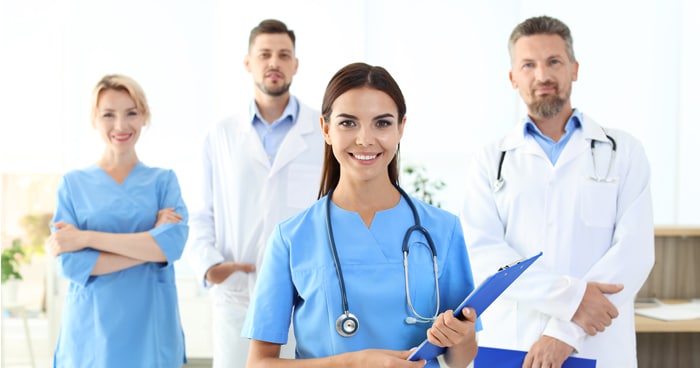 There are some obvious pillars in the medical industry.  You have doctors, nurses, pharmacists, phlebotomists, anesthesiologists; the list goes on.   These medical professionals know that medical assistants are the unsung heroes of the industry.  In fact, according to the Bureau of Labor Statistics, medical assistant positions are expected to grow more 23 percent by 2028.  Check out why this field is so in-demand.
Variety of Duties
Medical assistants have a wide variety of duties, both administrative and clinical.  Whether you enjoy working with patients face to face and providing the initial or prefer clerical duties like maintaining an office or organizing files, the medical assisting field has ample opportunities for you. There is also a plethora of types of work environments that require medical assistants to operate smoothly.  You can take your pick from family practice clinics, pharmacies, hospitals, or specialty clinics, hospital labs, and Urgent Care
Liaison between patient and care team
Have you noticed that there is an additional person in your doctors' visits? Those are medical assistants! They help put a personal touch on your visits.  This role is multi-functional, too.  Medical assistants can help ensure a smooth experience for patients and doctors by helping interpret medical terms and consolidate questions.  They're also an extra set of eyes for the doctor to provide additional insight or a fresh take to help ensure the patient gets the best care possible.
Support for doctors and nurses
There is no doubt that the high salary we typically associate with doctors and nurses comes with it's more than their fair share of stress.  Nearly 26 percent of physicians reported experiencing burnout due to a lack of adequate time during the workday for documentation and general frustrations when using an electronic health record. That's where medical assistants come in!  Medical assistants are specially trained to be able to utilize electronic records and support doctors and nurses behind the scenes.  And that's barely scratching the surface of what medical assistants do!  By easing stressors for other members of a care team, medical assistants can be the difference between a positive or negative experience.
The secret weapon of the medical field
No matter if you are testing the waters to see if furthering your education in other health occupations or looking to make a career as a medical assistant, you can rest assured that your education at Ellsworth or Marshalltown will be well worth it for this in-demand career field.  From maintaining records to being that personal touch on a care team, medical assistants truly are the secret weapon in the medical field.