Affording Your Tuition: How to Find the Right Scholarships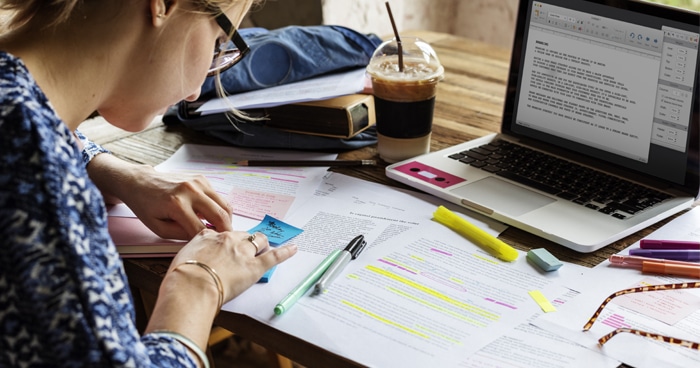 Figuring out how to afford college is a big deal for a lot of families. If you have been saving – great! If not, all hope is not lost. There are a lot of grants and scholarships that can help you cut down on your student loan debt, and make it easier to afford the school of your choice.
First things first
The first thing you need to do is to fill out your Free Application for Federal Student Aid (FAFSA). The FAFSA, will determine what you are eligible for financial assistance from the federal government. Colleges use the FAFSA when they are building your financial aid package.
Scholarships through the college you are attending
Where should you look to find the scholarships that are available for the college you are attending? One place to start is on your first college visit and that's with your advisors and the financial aid office. to the college will help direct you to college-specific grants and scholarships as well as the steps to apply.
Colleges also list available scholarships on their websites or list the financial aid office and steps to find out which scholarships are available. They may even have online forms for you to fill out to help you select scholarships that apply to you.
Outside Funding sources
In addition to the help you will receive from the college you choose to attend; you can also do some searching online. There are a variety of different websites available to help you find scholarships that may fit you. Here are some great websites to explore:
One misconception about scholarships is that they are only available through the school you are attending. Make sure to use some of these outside resources as well as doing searches on the website on your own.
College major or general area of study
Career goals
Gender
GPA
State or county of residence
Ethnicity/heritage
Religion
Disability
Special condition
Talent
Occupation
Employer
College location
Military and veteran status
Sexual orientation
First-generation college student
If you find that the search finds to many results in your area than narrow the search by using one or two additional factors.
Academics, athletics and interests
There are two pretty common scholarships at most colleges, athletics and academics. Academic scholarships may be awarded on your GPA, class ranking, ACT scores or related testings.
Athletic scholarships are awarded a little differently. Typically these are based on a coach's recruiting efforts so they award based on how they think you may fit in and benefit the college teams.
Along with athletics, colleges also have a wide variety of extracurricular activities and clubs and organizations that may offer scholarships. These are a great way to promote involvement on campus. Why not pursue your interests as well as receiving some scholarship money?
Along with extracurricular activities, there are also scholarships available depending on your area of study.
There are so many unique opportunities for funding. You just have to do a little research.
Another area that you should consider when looking for a scholarship is to see what is available in your hometown. Even if you are not attending a school around your hometown, there are local businesses, community and services organizations, religious groups and many others that want to support local students, and don't require that they study local.
Don't Delay
The biggest thing to remember, is to start early. Don't wait until the last minute to see what financial assistance is available. A great first step is contacting financial aid offices  – the financial aid professionals are there to help you afford to attend school, and they are just a phone call or an email away!