What the Financial Aid Office Wants You to Know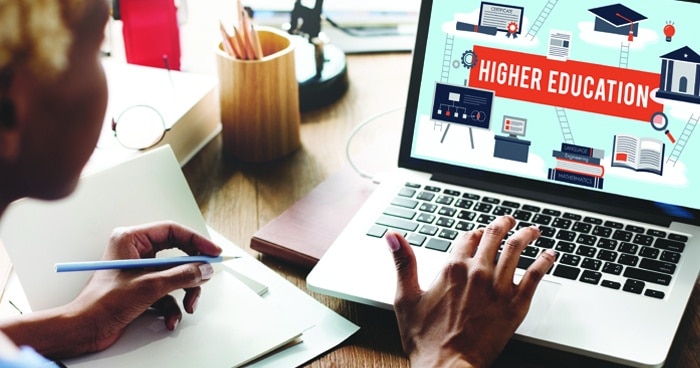 We get it – college isn't cheap! Financial aid money is available to help you pay for college. It's important to know some helpful tips when starting the financial aid process.
Understanding Financial Aid
Make sure you know going into the financial aid process what type of funding you are applying for. The types of aid you may receive can differ: some aid will need to be paid back, some aid can be earned, and some does not need to be paid back. Different types of aid include:
Grants and scholarships: funds from public and private sources you don't have to pay back
Work-student jobs: paid, part-time work that's typically located on campus
Loans: this is money you will need to pay back but usually not until after you have graduated
Start with the FAFSA
To qualify for most types of aid, you will need to complete the Free Application for Federal Student Aid or FAFSA. The FAFSA is available on October 1, and can be completed through June 30, but why wait? The earlier you complete the FAFSA, the better chance you will have of receiving all of the aid you qualify for.
Don't let a mistake keep you from receiving all of the aid you qualify for. Avoid these common pitfalls when filling out your FAFSA.
Find Funding
Even though the FAFSA is the best first step, there is more you can do to find the money for college. There are also scholarships available through college foundations as well as private organizations in your community. Make sure to do some research and check to see what is available in your hometown. You can find the scholarships that fit your goals. Make sure to visit the financial aid offices available at both Marshalltown Community College and Ellsworth Community College for additional resources.
Update Your Calendar
Don't let crucial dates slip by you. You may find the perfect scholarship for you, but you're only eligible if you apply on time. Scholarships set deadlines to make sure that the money is awarded in a timely fashion and if you miss the deadlines you may not be considered.
Pay Attention to Details
Along with deadlines, it's important to make sure that you read all of the qualifications and specifics of what you need to apply for a scholarship. Some scholarships may ask for recommendations, application letters, essays, or more. Make sure you take the time to read through what is necessary to apply for financial aid.
Resources Available
The college financial aid offices are on campus and available to help you, take advantage of that service. If you have questions or are not sure how to fill out an application or the FAFSA make sure to contact them for advice. If you aren't on campus already, the financial aid offices are available by phone or email and you can find their information on the college websites.
The Iowa College Aid Commission is a great source to help find scholarships and loans that are available.
Stay Up-To-Date
Once you have been accepted to ECC or MCC and filled out your FAFSA online, make sure to stay up to date on what the next steps are and where you are in the process of financial aid. You have 24-7 access to see the whole process and what you need to do to receive funding through the college. You can access this information on the online financial aid award system for ECC and MCC.
College can be an expensive investment but it doesn't have to be. Help lessen the debt you have after you complete your education by contacting your financial aid office at MCC or ECC today and starting the financial aid process.