Athletes Welcome: Why Community College is a great bet for athletes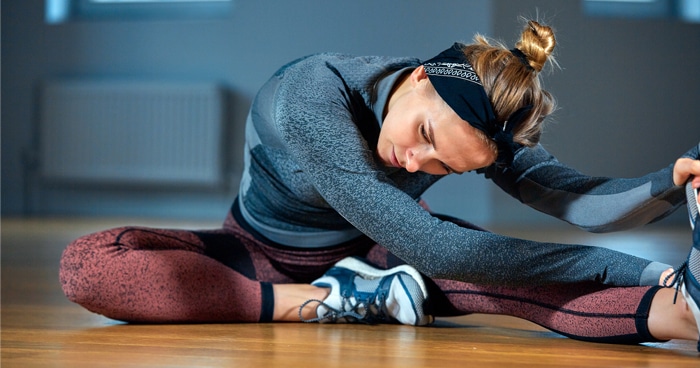 Some of the best memories you create in high school include being involved in athletics. Playing college athletics is a whole different world but there are several reasons you may choose to continue your athletic career after graduation. Maybe you want to continue to make memories and are just not quite ready to be done playing. Maybe you are hoping to take your love of the game and play at a 4-year college. Maybe you are hoping to play professionally. Starting at a community college is a great step in any of these options.
Many people think that playing at the community college level is less competitive – but they're wrong….
Benefits of starting at a community college
There are a lot of benefits to playing athletics at a community college before moving on to a 4-year college or choosing to extend your competitive nature beyond high school.
Developing & refining your skills. The coaches at a community college dedicate their time and energy into improving their players to move on to the next level. The smaller team size allows more one-on-one interaction. A lot of coaches have also been in your shoes and played at the collegiate level so they can relate to what you are going through.
Feeder program to 4-year college you want to play at. While you're playing, you may be recruited by your favorite 4-year school. They regularly send scouts to the community college games and tournaments to recruit for their programs. Community college teams travel to compete in tournaments in surrounding states as well as in state, so not only do you receive the exposure in Iowa but you will also be seen by coaches in other states. Many coaches at the next level develop relationships with coaches at the community college level, so playing at a school in the NJCAA can be a great way to get recruited by the 4-year school you want to play for.
Increased playing time. Playing at a community college will give you a chance to improve your stats from high school. You may not have had a stellar year or have the impressive stats that you wanted in high schools so having one or two more years to improve on them is an added benefit.
Improve your grades. To play at a Division I or II university or state college, a high school student must have a 2.5 GPA. Attending a community college, you are able to raise your grades and then have more options available to you to play at larger schools.
Increased guidance and support. Coaches and athletic directors check in regularly with instructors to make sure that you are attending class as well as earning the grades and putting in the work you need to, to be a success. Along with the support of your coaches and AD, you also have the support of your teammates. If you live on campus, dorm assignments place teammates together so you have the benefit of being able to work together on and off the court/field as well as making great relationships.
Continuing the competition. If you just can't give up that competitive streak in you after you have graduated from high school and want to continue to play, community college is a great place to look for that opportunity.
Playing at Marshalltown Community College & Ellsworth Community College
MCC and ECC are both community colleges but both still have a lot of different options and differences in the sports that they offer. Each school offers dance/cheer squads, women's volleyball, men's and women's basketball, softball and baseball.
Each campus also has unique programs:  MCC offers soccer and ECC offers football and wrestling. Football is offered at only two other two-year schools in Iowa besides ECC.
They both compete in the same conference but MCC plays Division I and ECC plays Division II. Even though they typically see some of the same teams during the season and play against each other in most sports, they see different conference competitors.
Competing at a higher level
No matter how well the team does, you may earn individual accolades. In the past, student-athletes have exceeded in the classrooms with ICCAC or NJCAA Academic recognition as a team or individual, All-Conference awards or national awards.
ECC football has the most bowl game wins and All-Americans of any NJCAA program. The wrestling team continues to travel to the national tournament with a large portion of their team competing and finishing in the top 10 the last seven straight years.
MCC soccer has seen success year after year and continues to build on it. 2018 and 2019 they had back-to-back NJCAA Region XI Championships. They were ranked #2 nationally in 2019. They have had 6 consecutive years with at least one player receiving All-American honors. In 2018 they finished 5th at the NJCAA National Tournament. These are just the accomplishments the last two years.
NJCAA ICCAC
NJCAA stands for the National Junior College Athletic Association. This is the governing association of community college, state college and junior college athletics throughout the United States. Now ICCAC you may not be as familiar with. ICCAC is the Iowa Community College Athletic Conference. This is a very competitive conference that both MCC and ECC participate in.
Community college athletic scholarships
You may be in-line for athletic scholarships at the community college level.
The scholarship offerings are a big difference in the division that you play in at the community college level. When you hear about Division I, II and III that also applies to community colleges. MCC is a Division I community college and ECC is a Division II community college. Both schools can offer a combination or part of your tuition, fees, books and up to $250 in course required supplies. In addition to this, Division I community colleges can offer room and board. Division III community colleges do not allow athletic related financial assistance. There are also other scholarships available through the foundation, financial aid assistance and other departments at the colleges that students may be eligible to receive.
Playing at a community college can be a home run, a slam dunk, a touchdown or a pin. Whatever your sport may be, you can find success if you are ready to put in the work at a community college. Check out what sports are available and how you can create more memories in your athletic career at MCC or ECC.