Becoming a Graphic Designer: What You Need to Know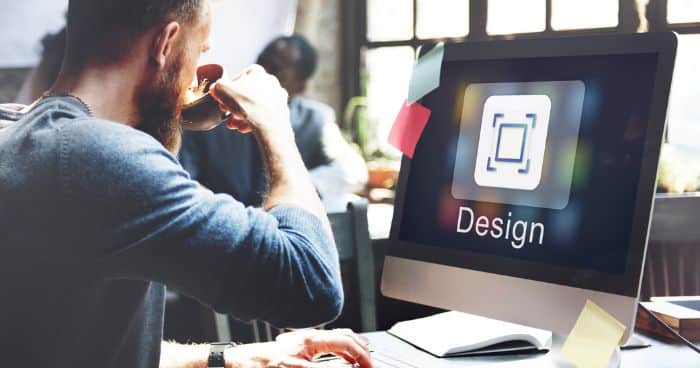 Is creativity important to you but not the trope of a starving artist?  Graphic design is an in-demand career that harnesses creativity and can provide an excellent living.  As a graphic designer you'll hone your imagination to assist a wide range of clients to communicate through visuals.  Here's what you need to know about becoming a graphic designer.
Perks of being a Graphic Designer
Whether you're a recent high school grad or you've been on the job for a few years, you're probably familiar with graphic design.  But you might not realize some of the unique perks that come with this dynamic and growing career.  While you can find graphic designers working in nearly every industry, many companies are choosing to hire in-house designers to meet their needs.  Never fear if your dream job exists outside of a cubicle – graphic designers can easily choose to go it on their own and freelance.  Freelancers enjoy being their own boss, flexible hours, and the ability to work wherever they have an internet connection.  #VanLife, anyone?
Get Granular and Specialize
No matter if you prefer a steady office job or the flexibility of freelance, there are some important things that are helpful for every graphic designer to know, some of which might surprise you.  While it should go without saying that you'll need to learn some basic design principles and the ins and outs of design software such as the Adobe Creative Suite, it might be worth mentioning that you can also have a specialty within the broad field of graphic design.  Typography, branding, website development, and traditional print mediums, just to name a few, all have specific intricacies that you should factor into your education.  For example, if you are fascinated with logos and helping businesses figure out their style and personality, you might want to focus on branding. If you're more interested in billboards, magazines, or advertising, focusing on design for print would be a good idea.
Don't forget the Other Things
Regardless of any specialty you might choose, it's important to add a few classes that aren't design specific.  Check out an intro to marketing class – many graphic designers will work for marketing firms or be housed within the marketing department of a company.  Sign up for a color theory class or an extra psychology course – you might gain valuable insight to how the mind works which could influence your future designs.  A business management or a finance class would work well if you hope to freelance – you'll need to learn how to manage your small business and take the appropriate steps to ensure you'll be able to support yourself financially.
Two-Year Degree Programs
Now that you've learned more about life as a graphic designer, you might be wondering what you need to do to become one, and you've got options!  Iowa Valley offers 2 two-year degree options in graphic design at Ellsworth Community College: an Associate in Arts degree designed to prepare you for transfer to a four-year school and an Associate in Applied Science degree designed to prepare you to enter the workforce after graduation.  Both degree options within graphic design will equip students to navigate the Adobe Suite, including Photoshop, InDesign, and Illustrator; develop a concept into a cohesive visual solution; and work with clients to meet their individual needs.  You'll also build your portfolio through your coursework and have the opportunity to gain valuable job skills through an internship or guided study.
Short Term Graphic Design Programs
If you are looking to gain new skills to advance in your current career or aren't able to commit to a two-year program, Iowa Valley Continuing Education (IVCE) offers a short-term certificate program for those who want to polish their graphic design capabilities.  This one-month, the self-guided class will give you an in-depth view of Adobe's Photoshop, InDesign, and Illustrator with the flexibility you need to learn at your own pace.  Check with your employer – they may have funds available to help pay for the class if the additional skills will benefit the company.
No matter if you're just starting on your graphic design journey or you want to develop your existing skills, Iowa Valley has options that will fit your needs.  Contact our Admissions team or Continuing Education staff for more information today!