Why Hands-On Learning Makes a Big Difference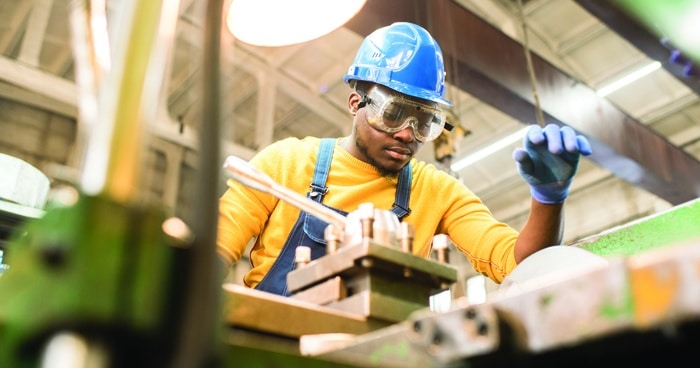 Some people are like sponges and easily absorb the information they're given, whether that is through a lecture or by reading course material. Others learn better with a hands-on approach by incorporating music or task repetition. The classes at Ellsworth and Marshalltown can be customized to fit your learning style, from in-person classes to options entirely online and everything in between. But here's why hands-on learning makes a big difference to your education.
Engage your Senses
Muscle memory is a familiar concept for athletes. Baseball players practice their swing again and again so come game day there's no doubt that they will have perfect form. Basketball players practice their free throws to perfect their form and sink the shot each time. The same applies to your education. Tactile learners (those who learn through actions and experience) thrive in lab classes or in programs that emphasize experienced-based learning.  Adding a physical component in education helps study matters stick for the long run.
Better Instruction
With hands-on learning, students don't have to wait to get their tests back to see how they're doing in class. Instructors can evaluate exactly how a Medical Assisting student is inserting the IV, how the welding student uses their torch, or how an Athletic Training student assesses an injury. Instructors are able to gauge skills in real-time and offer suggestions to improve technique. This benefits students by letting them learn from their mistakes in a safe and controlled environment.
Training that Translates to the Workplace
Our instructors have years of industry experience that they apply to the classroom. They know exactly what students need to prepare for in order to succeed in their careers. This expertise helps students get real-world experience through many workplace scenarios before they enter the job field, so they're prepared to get to work on day one. Graduates from hands-on programs appeal to employers because their industry-tested skills in the classroom make them a smart investment.
Boost Your Resume
Those industry-tested skills you learned in class? You can put them on your resume to help it stand out from the crowd. Include that you are proficient with robotic welding equipment after logging 100 classroom hours. Share your knowledge of medical software and electronic health records if you're hoping to land a medical assisting or certified nursing aid position. Specific examples of your training let future employers know that you can get to work as soon as the ink is dry on your HR paperwork, no additional on-the-job training is required.
Iowa Valley has many degrees and certificate programs for a wide array of industries that offer hands-on training, some of which may even have free tuition. Check out Ellsworth's and Marshalltown's programs eligible for free tuition through Future Ready Iowa's Last Dollar Scholarship programs. No matter if you are interested in utility technology, animal science, dental assisting, criminal justice, or athletic training, you can be confident that the skills you learned in class will translate to your dream job.