How Community Colleges Save Local Businesses Money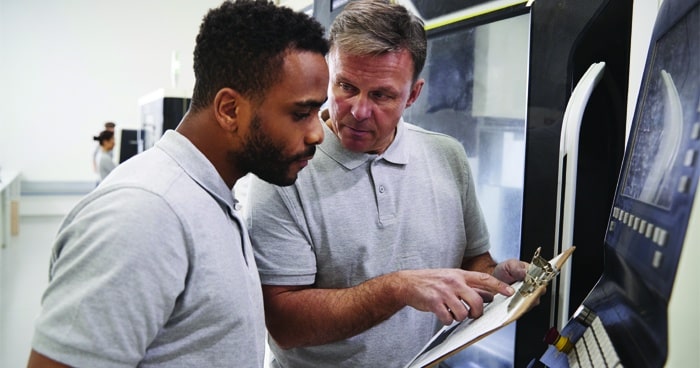 Do you have a college or a skills training center in your community? You know they provide a lot of benefits to the community, but have you thought about how they can have a positive impact on your business bottom line? Having a community college in your backyard can provide a competitive advantage for your business. Are you getting the most out of your local school?
Customized Training
Do you struggle to find people with the right qualifications for your open positions? If so, you're not alone – companies are having a hard time finding workers skilled in the areas they need for their vacant positions. Manufacturers know this as the skills gap, but communities with a local community college can counteract this trend. Community colleges can help your business develop customized training programs so that you can help your employees – both new and existing – train for the skills they need. You can work with the college so that the curriculum and equipment they train on match what they will be using in your shop. You can let skilled trainers educate your team while you do what you do best: run your operation.
Recruiting Pipeline
As a local business, you have an inside track on hiring graduates who are looking to remain in the community after graduation. You have the ability to network with instructors and students for the positions you hire for. In many instances, you can suggest specific classes and training to students while they are in school that will help them succeed. You can help them plan their education and know they will have the tools they need to succeed in your company.
Affordable Learning
Let's face it – implementing Learning and Development programs can be costly and time-consuming. By partnering with your local community college, you can avoid hiring a trainer, developing curriculum, purchasing the necessary training equipment to get a program up and running. You can maximize your training dollars by paying for individual classes. When you partner with your local college, they will align their coursework to your needs, and ensure students are well-versed on the challenges they will face working at your company.
Even better? Colleges are able to assess your employees' existing skills and provide targeted training where they need it most. Your employees will spend less time reviewing the things they already know and focus on building their knowledge in areas where they are lacking. Training programs are more efficient and make better use of your training investment, which is a win-win for you and your employee!
Unparalleled Convenience
Depending on your training needs, the college may be able to train your employees on-site, minimizing the time your employees are away from their jobs. You can work to schedule training opportunities around production downtimes, and improve your return on investment.
More than Blue Collar
If you think skills training is reserved for your blue-collar workforce, think again. Your employees could learn computer skills, leadership abilities, social media, conflict resolution, sales techniques, time management, and more. When you have an employee looking to take their career to the next level, they will seek out classes to round-out their skill set. You can develop a training partnership with the local college to teach these skills, and help your employees poise themselves for success.
Having a robust relationship with your local community college can benefit your business. Iowa Valley Continuing Education, with the help of Marshalltown Community College and Ellsworth Community College can help you find and train your employees, and improve your overall productivity. Contact today IVCE today to customize a plan that is right for your business.