How You Benefit when you Take Virtual Classes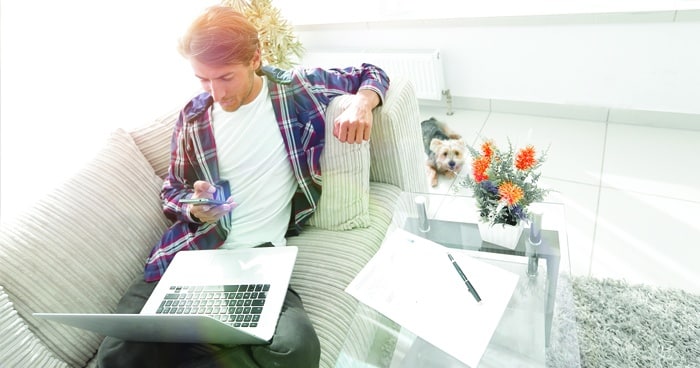 Have you been thinking recently about ways to advance your career? Has your boss suggested that you broaden your skillset and learn new competencies? You would like to take a class or two, but you wonder how people find the time to fit classes into their busy schedules. Online learning may be the answer.
In recent years, online learning programs have improved – they are easier to navigate and track your progress as a student.
Six Advantages of Virtual Learning
Distanced Learning – During the pandemic, we have all worked to put distance between ourselves and our colleagues and friends. Distanced learning opportunities give you the option of learning the course material at a safe distance, without face to face interaction. You can take courses from home, your office, or wherever you are most comfortable.
Enhances collaboration and communication – When you are learning remotely, you learn to communicate more effectively with your instructors and classmates. You leverage online technologies, like email and Microsoft Teams, and learn to collaborate using digital tools.
Personalized Learning Plans – With many of the classes, you are able to learn at your own pace in a self-guided format. You can repeat instruction again and again until you understand and master the material.
Real-Time Practice – Along with personalized learning plans, many online courses provide comprehensive online tutorials. If you are learning a computer program (like Excel, for example) you have the opportunity to practice what you are learning in real-time as you work through the instruction.
Affordable – Online courses are typically very affordable. Often, employers will pick up the cost for many of the classes you take if the course material is applicable to your job.
Accessible to All – When courses are offered online, they are available to everyone, equally. If you have access to a computer and an internet connection, you are able to learn new skills from just about anywhere.
Online Learning Opportunities
Iowa Valley Business and Community Solutions offers a full suite of online courses. We offer a wide range of highly interactive courses that you can take entirely over the Internet. All of our courses are led by expert instructors, many of whom are nationally known authors. Our online courses are affordable, fun, fast, convenient, and geared just for you.
As you may expect, there are courses offered in things like Business and Computer Science. What you may not expect is there are courses from Art and Design to Health and Fitness and the Construction Trades. Check out the wide variety of course offerings.
Who Takes Online Courses?
Anyone can take an online course from Iowa Valley, but the people most often attracted to them are business professionals looking to advance their careers. Many people take online courses if they are looking to change professions or explore new career opportunities. Several past students have indicated that they have sought out an online course before they sign up for a degree program or pursue it full time.
Can You Earn a Certificate?
When you complete an online course through Ed2Go at Iowa Valley, you will be able to share your results with your employer. For the Fundamentals courses, you will receive a certificate of completion. For the Advanced Career Training Programs, you will receive a certificate of completion once the course requirements are met. Read here for requirements. Iowa Valley Continuing Education can assist.
What are you waiting for? You can start working towards your next promotion or raise today with an online course from Iowa Valley. Getting started is easy!