My Passion for the Medical Field (One Student's Perspective)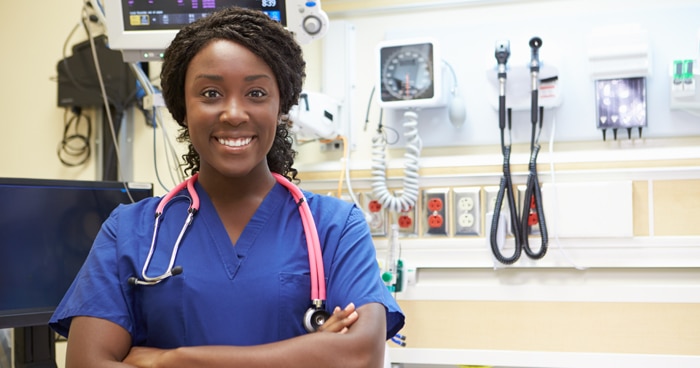 Career inspiration came from the most unlikely place, even the floor of the local Walmart. One student discovered her passion for nursing while shopping at Walmart. Her passion led her to study nursing (and ultimately to become a Medical Office Practitioner) through Marshalltown Community College.
A moment in Walmart
"My name is Amanda Gram and I am a recent Marshalltown Community College graduate. I found my path to a healthcare career while vacationing with my family in California."
"It took just a second when I was shopping at a Walmart store in California when my mom suffered sudden cardiac arrest. We went to pick up a few things the night before we were scheduled to return to Iowa. I saw my mom collapse. I ran over to her, not knowing if she fainted or what was happening; she was unresponsive."
"After checking for her pulse and not finding one, I yelled for someone to call 911. I called my older sister to let her know what happened and then began administering CPR. I apologized to my mom and told her this was probably going to hurt. (I had learned that when you do CPR properly you may break a rib while doing chest compressions.) For 6 minutes I performed CPR on the Walmart floor until the EMS arrived and took over."
Phlebotomy classes through Iowa Valley Continuing Education
"I had just finished a Phlebotomy course the June before through IVCE with the support of the Gap and PACE program and I was also CPR certified a few months prior to our trip."
Medical Assisting to Medical Office Practitioner to MCC College Graduate!
"My mom spent 6 days in the hospital and 6 months recovering and is now doing well. It has been almost 2 years since her heart attack. The whole experience cemented my decision to continue in the medical field. I applied to MCC and planned to go through the medical assistant program. During the fall semester, due to some health issues and my children at home, I changed my program of interest."
"I knew I had to switch programs because I was determined to graduate college. This was 13 years after I graduated from high school and I wanted to finally say I was graduating from college! I can say I'm an MCC College Graduate! I graduated with my diploma as Medical Office Practitioner."
Goals after graduation
"I plan to work in a clinic office and am considering returning to MCC in the fall to finish my Medical Assistant Program. I have a fire in me that wants to continue my original goal and continue the Medical Assistant Program. Of course it all depends on where life takes me."
What happened with my mom motivated me to finally go back to school! I joke and tell my mom that my cap is going to say, it all started on the floor at Walmart, now I'm here!"
Sometimes a passion and a career path find you. No matter what your story is or where your passion lies, the people at Iowa Valley can help you find the career path and education you need for the career you want. Find your path at MCC or ECC. Learn more at IAValley.edu.