Putting the "Community" in Community College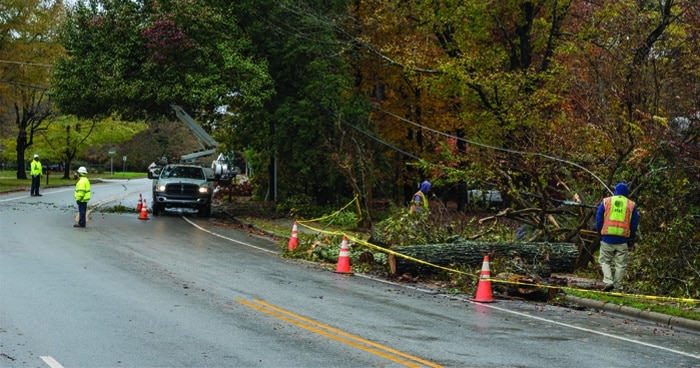 "We are committed to providing quality learning experiences, ensuring student success, and partnering to address diverse community needs in an inclusive and respectful environment."  IVCCD Mission Statement
Serving our students and our community are integral to our identity as an institution.  We have gotten the chance to put this philosophy into action this year and support our communities in new ways, but having a big presence in our district isn't new to 2020.
Recent Community Involvement
This year we've had extra activity on both our Marshalltown and Ellsworth campuses due to COVID-19 and the derecho that hit in early August.  We were able to serve as a host for both Test Iowa and visiting power line workers in Marshalltown.  Our Dale Howard Activity Center in Iowa Falls served Hansen Family Hospital physical therapy patients this spring who needed to continue treatment while mitigating risks of getting that treatment from appointments at the hospital.  We were also thrilled to be able to help hand out masks and face shields to our Marshalltown community.
Workforce Support
As a community college, we can offer customized training solutions for area businesses.  We work with businesses to create professional development tailored to your employees.  Our Career and Technical programs also provide a qualified stream of potential employees for many industries.  Our graduates have what it takes to get to work on day one on the job thanks to the hands-on learning they get at IVCCD.
Community Enrichment
Have you heard about the Pat Clark Art Association in Iowa Falls?  Iowa Valley provides unique opportunities for arts and culture in our rural communities.  Iowa Valley also has proud athletic traditions for sports fans to enjoy both at Marshalltown and at Ellsworth.  Calkins Nature Center is a joint venture between Ellsworth and Hardin County Conservation that serves as an outdoor classroom for ECC students and provides space for the community to enjoy the great outdoors.
Economic Impact
Community colleges are supported in part by taxpayer dollars, and at Iowa Valley we strive to be good stewards of these dollars. According to one study done in 2012, for every $1 of public investment to community colleges, taxpayers reap a cumulative value of $6.80 over the course of students' working lives. Looking beyond the financial impact, another study found that community colleges throughout the country produce 80% of new first responders and 50% of new nurses and healthcare workers.  In addition to support for local businesses and arts and culture opportunities, community colleges bring people to the area, including employees, students, and visitors.  They live or rent in the community, get groceries at their local store, shop local to support small businesses, participate in entertainment options.   All of which puts money back in the local economy; just by people living their day to day lives.
At Iowa Valley, we are committed to serving our communities as an essential catalyst for educational and economic vitality. Our unique role in the community has allowed us to partner with local leaders, businesses and schools to provide necessary job skills, education, and investment in the next generation of young leaders while also seeking opportunities to use our resources for the betterment of our respective communities. Our assistance and allocation of these resources extend not only to our students but to integral parts of the community as needs and opportunities arise.