The Best Things about a Degree in Agriculture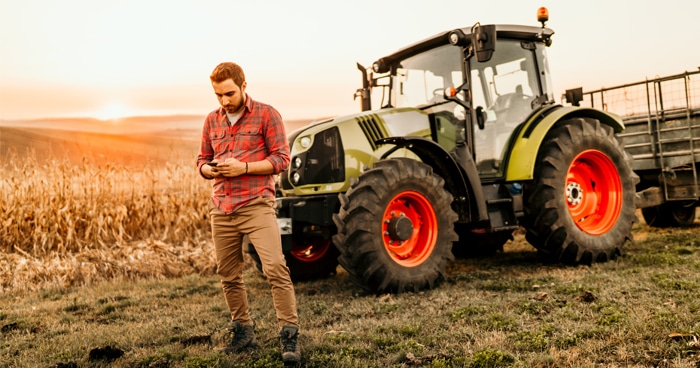 If you're looking for a dynamic program with nearly unlimited career opportunities a degree in agriculture might be the perfect choice for you.  As a multi-disciplinary field, an agriculture career all but ensures you'll have variety in your day and flexibility in your career.  There are also more opportunities to get involved and add to your college experience than you might think!
Careers with a Degree in Agriculture
You won't be fenced in for career options with a degree in agriculture.  In fact, almost one in twelve jobs in the U.S. are dependent on agriculture, which is likely even higher in the Midwest.  Not all careers in ag involve planting crops or raising animals. For example, many financial institutions look to hire those with agriculture backgrounds as farm loan officers, and insurance providers look to people with ag degrees to help them understand and cover their risks. Ag extension offices look to people with an ag education for their outreach and education programs.  If you are looking to be out on the farm, the knowledge you gain in the classroom can be applied right away on any ag operation. Regardless if your long terms goals are to work in finance, education, or on the farm, an ag degree can help get you where you want to be.
A Multi-Disciplinary Field
While agriculture might not be the first thing that comes to mind when you think about a STEM career, it certainly applies!  You'll need to have a good grasp of math, science, technology, and even business to be successful in agriculture.  Farmers alone need to be able to analyze soil, calculate crop projections, troubleshoot mechanical issues on farm machinery, and monitor the market for good times to send their crops to market, among many other things in their day-to-day operations.  And that doesn't factor in the additional skills and knowledge it takes to raise livestock!
Variety and Flexibility
Don't worry about getting stuck in a rut – unless the field you're working is especially muddy.  You'll have many career options with a degree in agriculture that might as well include flexibility and variety in the job description.  From the crop adjuster who visits fields after a bad storm to evaluate an insurance claim to the irrigation engineer evaluating the best way to create a watering system, it's likely your job location will change almost as much as the things you do each day.
Study Agriculture at Iowa Valley
When you study in the Agriculture Department at Iowa Valley, you will gain the skills you need to be successful at your next step, whether that is at a four-year university or on the job.  Our state-of-the-art facility at Ellsworth's Hamilton Campus allows students to get hands-on learning that directly relates to your career.  Learn on our 133-acre working farm, intern with a local veterinarian, or discover a new passion in our Ag Science Club.
Students also have the opportunity to study abroad in Germany through our exclusive German Partnership Program with the Bachelor Academy in Saxony.  Prepare for two years in Europe through guided trips with faculty and staff to help ease the transition.  Students will be immersed in the German culture and gain guidance from their German sponsor – a local business for whom they'll be able to work part-time to help with living expenses. Need more incentive to study agriculture? Iowa Valley students are eligible for numerous scholarships, including those from the Ellsworth College Foundation.  Incoming freshmen in an eligible Ag program can even apply to receive one of the several $5,000 Bob and Arlene Hamilton Excellence in Agriculture Scholarship, which pays for nearly a full year's tuition and fees!  In addition to the generous scholarship opportunities, Ag students can participate in many co-curricular activities through the National Postsecondary Agriculture Student Organization, of which ECC is an active chapter, and other ag-related clubs and organizations such as the PreVet club, Ag Science Club, or STEM Club.
What are you waiting for? Apply today to start your next steps to an exciting, dynamic career that a degree in agriculture is sure to bring.