The Difference Between Credit and Non Credit Classes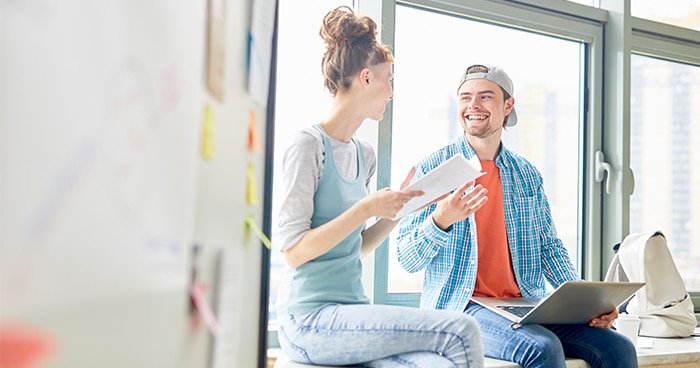 If you are just starting to think about gaining new job skills, you may be considering taking a few classes. When you read course material, it will refer to "credit" and "non-credit" classes. You might not be familiar with the difference between the two, but they each play a key role in higher education and provide valuable career training, and one might be a better fit for you.  
Credit vs. Non-Credit
When you take credit classes, you are typically working toward a degree, diploma, or certification. Non-credit classes are designed to develop skills through short-term training, and you will receive either a pass or fail grade at the end of the course. 
Money Matters
Money isn't the only factor to consider, but it is certainly an important one. When you take credit classes, you are subject to the school's tuition and fees in addition to books and materials. On the other hand, you will be eligible for state and federal financial aid. You will file a FAFSA and work directly with the financial aid office to coordinate your financial aid package. Non-credit classes are considered tuition-free, but there may be a registration fee or book costs. There may be financial assistance available in the form of PACE and GAP funding for non-credit classes. Your employer may also help with the cost of registration, especially if they are encouraging you to pursue additional education.  
Time is a Factor
You will also want to consider how much time you need to dedicate to furthering your education. The typical course load for a full-time student taking credit classes is about 15 hours a semester, which translates to around five classes.  Part-time students take anywhere from six to nine credit hours, or two to three classes. Credit classes will take an entire semester to complete. You will be working towards a degree, diploma, or certificate from credit classes that takes anywhere from one semester to two years of school with a full-time course load. 
Non-credit classes tend to be taken one at a time for the duration of the course, which varies on the individual course.  Some are a couple of weeks while others are several months.  Non-credit classes are shorter and focus on a single subject, so you'll get the certification immediately after passing the class.  
Plan for Your Career
As you choose between credit or non-credit classes, you'll want to keep your long-term career goals in mind.  If your dream is to be a veterinarian, you need advanced degrees and will need to take credit classes.  On the other hand, if you're looking to improve your skills in a specific area of your job or want some specialized training, a non-credit class might be a better fit.  You can take a wide range of classes to improve your skills on many levels.  From a Certified Nurses Aide course to welding to Microsoft Office, many non-credit classes provide valuable skills training that translates directly to the job. 
No matter your goals, whether you want to keep building on your education, develop a fun hobby, or learn a new skill, there are many programs and class options available to you through Iowa Valley.  Talk with an admissions specialist at our Marshalltown campus, Ellsworth campus, or Continuing Education division to find the course that fits your needs!