Unique Programs You Can Find at Iowa Valley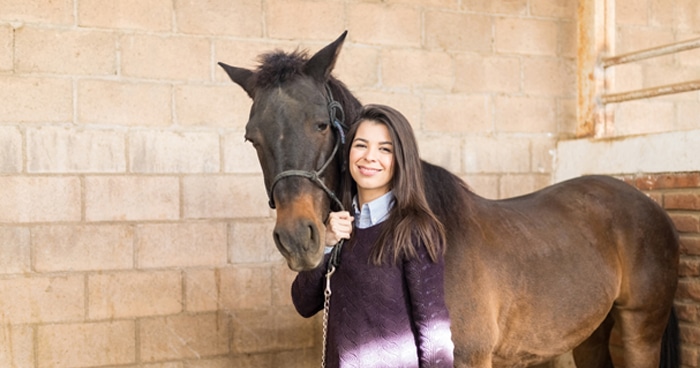 The average person will spend a third of their life working. Picking a career that you are passionate about and something you love is important and will make the time you spend at work more enjoyable. Do you ever look at certain careers, though, and wonder how the person learned their trade? Not many 4-year schools will teach some of the skills that will lead to the coolest jobs. Studying at a community college can provide a lot of opportunities for you to find a career that fits you.
Home to Unique career programs
One of the biggest advantages of community colleges is the ability to train for some of the lesser-known career skills. Marshalltown Community College and Ellsworth Community College offer several unique programs that can take a person right from the classroom into the workforce. Spend just two years at the community college and start a career you love. Check out this program sampling offered at our campuses:
Gunsmith Technology – Iowa Valley Grinnell, a satellite campus of MCC, offers the ONLY Gunsmith Technology program in Iowa, and is one of only a few colleges in the Midwest to offer this program. The program teaches you to make, repair, maintain, and modify firearms. It combines both artistry in creating and remaking firearms along with the skills to work in gun shops, sporting goods stores, gun manufacturers, and their own businesses. They also offer a repair shop for outside individuals that are interested so this is a great experience as well during your education.
Utility Technician – MCC offers a Utility Technician program that offers several paths you can choose from. Love to have your head in the clouds…literally? Then the Powerline Technician degree may be what you are looking for. Does the electrical side of utility interest you? Then the Natural Gas Technician degree may be the route you should take. Both of these paths can take you into a career after just two years at MCC.
Equine Management – Do you love working with animals? In particular horses? ECC is ranked #2 in the national by HorseSchools.com. They have three different Equine program options available depending on if you want to transfer, a one-year Equine Management Practitioner diploma, or if you want to go directly into the workforce. They offer amazing state-of-the-art facilities that students use during training as well as hosting events throughout the year to give students even more experience with animals.
Criminal Justice – Interested in law enforcement? Criminal Justice is the program for you. Similar to Equine, there are several different options within the program including corrections, law enforcement,  or the Criminal Justice Associate of Arts transfer degree. These are all two-year programs; it just depends on your interests in your career.
Broadcasting – Prefer being in front of the camera or if not in front of it behind the scenes? The Broadcasting/Digital Media program is a great option. Students are trained in careers in radio, TV, video production, media, and web-based production. Along with the classroom hands-on training for these fields, students also work with the athletic department during games to get experience in sports broadcasting.
These are just a very few of the unique programs offered at ECC and MCC. There are so many more depending on what your interest is manufacturing and skilled trades, health-related, computers, business, and even more options to explore.
Short-Term Career Training
You may not need a full two-year program to learn the skills you need. The Continuing Education team provides a lot of short term career options for really niche careers. They offer courses in everything from Interior Design to getting your CDL license. If a two-year program isn't for you, you still have options when you are looking for advanced career training. And, despite the perception, you don't have to be a working professional already to benefit from these courses.
Digging a little deeper
If you aren't ready to pick your career but would like to take some courses to see what you do what to do in the future, community college is a great place to explore those options. Why not save some money and take your electives at a community college? These are credits that will go towards your degree but you have lots of options to choose from.
Choose from art classes, photography, literature, and even music. Thinking of going into healthcare? Take some of the lab courses and see what piques your interest. There are different levels of computer classes as well as interests. Iowa is known for agriculture. If that is something you would like to learn more about, ECC offers over 12 different programs in ag and animals.
There are so many options open to you to explore. Find what interests you and try a class. See a program you are interested to sign up today. Make sure you pick a career path that you love. Explore your options at ECC and MCC.