Why I Chose a Community College: One Top Student's Perspective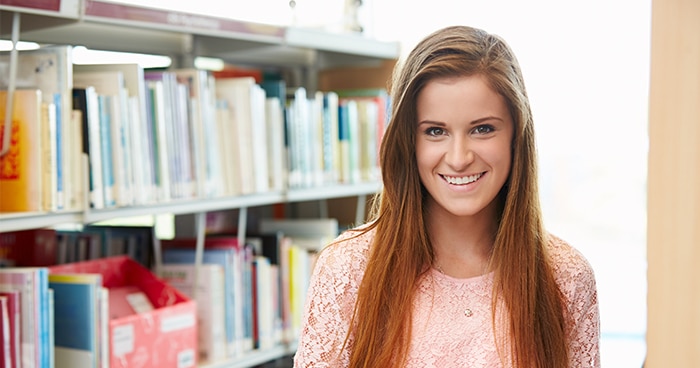 As a valedictorian graduating from Iowa Falls-Alden High School, I never took community college off my radar. In fact, I looked at them first before four-year colleges.
The Smart Choice Close to Home
Ellsworth has a 2+2 program, meaning I can graduate with my Associate's degree in Liberal Arts and transfer seamlessly to the University of Northern Iowa to finish my Bachelor's degree in Digital Journalism in a smarter, cheaper way. With this in mind, I didn't fathom heading straight to a four-year university. I am so glad Ellsworth is right here in Iowa Falls because I just have a fifteen-minute drive to school and I get to see past graduates and friends from my high school here on campus.
Plenty of Activities
Since I participated in various activities in high school, I wondered if the schools on my shortlist accommodated the clubs and activities that I was interested in. For example, I was vice president of the National Honor Society in high school, and now I'm a member of ECC's chapter of Phi Theta Kappa. Ellsworth has many opportunities to join clubs and other great organizations to make new friends and pursue what you're passionate about.
Starting on the Right Foot
Knowing that Ellsworth was so affordable was a major factor in my decision, as well as the low student-to-faculty ratio. I don't think I would have the great relationships I have now if I went to a big four-year college. My advisor assisted me in planning my two years here at ECC by making sure I had classes pertaining to my future major. I will also be graduating from ECC with little to no debt and I couldn't be happier. On top of my local scholarships from senior year, Ellsworth awarded me the IVCCD Director's Scholarship, which covered my tuition and fees. I truly couldn't be more grateful to be continuing my education here.
More than an Education
One of my favorite things about Ellsworth is the environment you're in. When I have some downtime, I spend a few hours in The Hub or library studying. The academic advisors there can set you up with a tutor, like me, and help you find resources like the TRIO program. Though I am currently taking 13 credits, I'm learning much more than class content. I'm learning how to manage my time, money, and figure out my study habits before transferring to a bigger school. Since class sizes are pretty small, teachers get to know you one-on-one and help you with whatever questions you may have. It's also nice that I can work on campus alongside my two other jobs in Iowa Falls without the worry of not having time to study and do other things.
Overall, the transfer from high school to college hasn't been overwhelming or made me nervous at all, advisors make sure that you're comfortable and ready to take the next step in your college career. After orientation, I knew Ellsworth Community College was right for me. Getting out and seeing the campus makes you feel at home right away. Whether it be the small campus or the degree program, I highly recommend keeping ECC on your future college list!