Why Our Students Chose Community College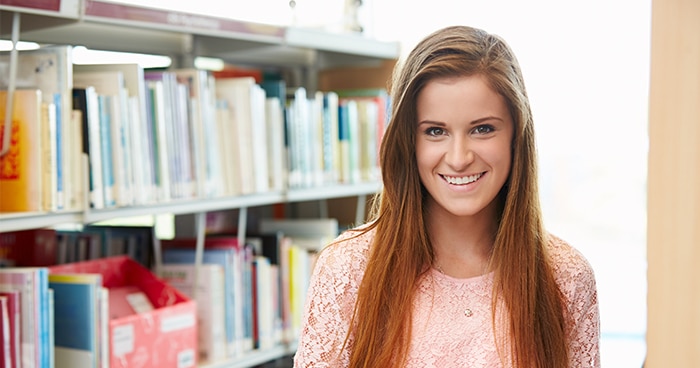 You are ready to start looking at continuing your education and attending college. What you are looking for may be different than your classmates. Either way community colleges offer a lot of positive aspects. Hear directly from current and former students what makes them positive they have made the right decision in starting at Iowa Valley Community College.
Two-year advantage then Transfer
Starting at a community college in a transfer major program can give you experience in your field right from the start. In most programs, you won't have courses that focus on your major until your junior or even senior year. At a community college, you can have the advantage of starting early.
"I started at ECC before transferring to Iowa State University," commented alumni Megan Qualley. "I learned the fundamentals before transferring which prepared me to enter my four-year program at ISU. I'm a year ahead of my peers."
Preparing for the Workforce
Marshalltown Community College and Ellsworth Community College offer a variety of career training programs. These programs are one-to-two-year programs that can give you the hands-on training you need to get into the workforce and earn money.
The skills and training you receive will have you ready to tackle all tasks and prepare you for your future. "The MCC nursing program is challenging but the staff is teaching us what we need to know for the future," commented current MCC student Madison Fogt.
2020 MCC Machine Tool and Die Technology graduation Dustin Aikin is using the skills he learned through MCC every day. "The things I am doing now, I learned ahead of time while attending MCC. A lot of the basic skills I learned in the first year of the program I use almost every day."
Funds for in-demand careers
Along with the amazing hands-on learning programs that ECC and MCC offer, it gets even better. The Last-Dollar Scholarship is funding that is available to eligible career training programs that covers your tuition and fees after you have been awarded scholarships and grants. That means every "last dollar" is paid! You could be taking courses to prepare you for your future for FREE!
"My friends don't believe me when I tell them that I am taking nursing classes and with the Last-Dollar Scholarship, I don't have to pay any money out of pocket," current MCC nursing student, Elaine Dorliae.
"Getting the Last-Dollar Scholarship is a great incentive to go into this field. Nursing is the way to go," MCC nursing student Megan Miller.
Supportive Instructors
With a 17:1 student-to-faculty rate, MCC and ECC provide students the chance to not just be a number in a lecture hall. Make connections with your instructors and feel comfortable asking questions and visiting your instructors during their office hours. The connections you make will help you during your time at a community college and also when you have moved on to your next step in life.
MCC student Diana Guzman has appreciated the smaller feel of a community college and enjoys interacting with MCC faculty and staff. MCC Business Faculty and Hashem Hashemi-Toroghi, MCC Economics Faculty are two of her most influential instructors during her time at MCC.
"They have both always pushed me to my limit. The way they teach is by showing real-world applications. We have to use it in business as well as outside of that. When I am struggling, they are willing to help. I want to learn everything that I can from them and everything that I will have to use one day or another."
Play On, Player
"I chose to start playing at the community college level to give myself one to two more years to develop my skills and gain more experience as an athlete."
A high percentage of students at MCC and ECC make this their first stop for academic as well as athletic careers. Starting at a community college can give you time to increase your skills, and exposure to competition at the college level as well as the added benefit of the experience and skills the coaches in college can provide to you. ECC baseball player Zeb Wede is taking advantage of his time at a community college.
"I think that playing at the community college level gives me more time to get looks from bigger schools because we try and play the best competition here at Ellsworth."
Take our students' words for it… community colleges are a great place to start your education. Explore more about MCC and ECC today.