Why You Should Stay in Iowa After Graduation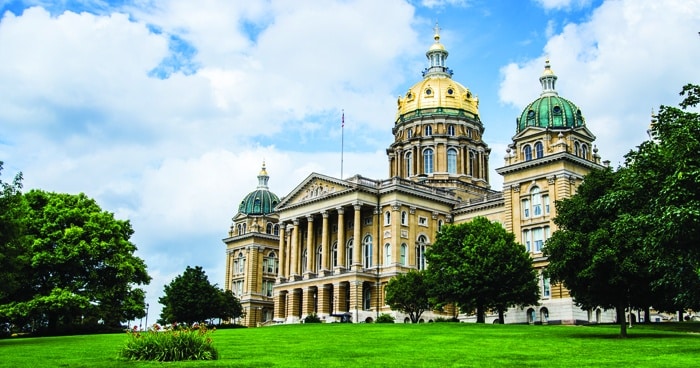 Many students grow up dreaming of moving to one of the coasts. The warm, sunny climate is appealing – especially when you are shoveling mountains of snow. But, despite the weather, Iowa has a lot to offer graduates. There is a reason people who have relocated are returning to their home state. Iowa is a great place to get educated, but it's also a great place to live and work long after graduation.  
Industries Worth a Look
You may automatically assume that positions in Iowa are all farming positions, but you would be wrong. Iowa is home to several industries that offer steady, high-paying jobs. A few industries worth a look: 
Affordable Cost of Living
A job is great, but can you afford to live where you work? Iowa ranks high again and again when it comes to providing an affordable cost of living. When you earn a wage here, you can stretch your dollars much further than other places around the country, spending less than the national average on housing, groceries, and transportation.  
Education-First
For years, Iowa has ranked high in education. You can not only afford to raise a family here, but you can also feel confident that your kids will receive a world-class education, from kindergarten through college. Iowa supports public education, with an emphasis on STEM education, a strong network of community colleges, as well as nationally-acclaimed public and private colleges.  
Work Hard, Play Hard
If you are just starting out, a family may not be in your sights – yet. You are looking for a little excitement and want to know what there is to do. Iowa has you covered – from minor-league baseball, basketball and hockey teams, an arena football club, a 50-acre zoo, 83 state parks, shopping centers, and cultural attractions, there is something for everyone in Iowa. You don't have to look far for nightlife or ways to spend a night out with friends or family.  
Why is all of this important? No matter who you are or what you are looking for, Iowa has something for you. You can grow, learn, work in a fulfilling career, and raise a family within our borders. Take a look at all Iowa has to offer, and consider your opportunities post-graduation.