How to Discuss College at the Dinner Table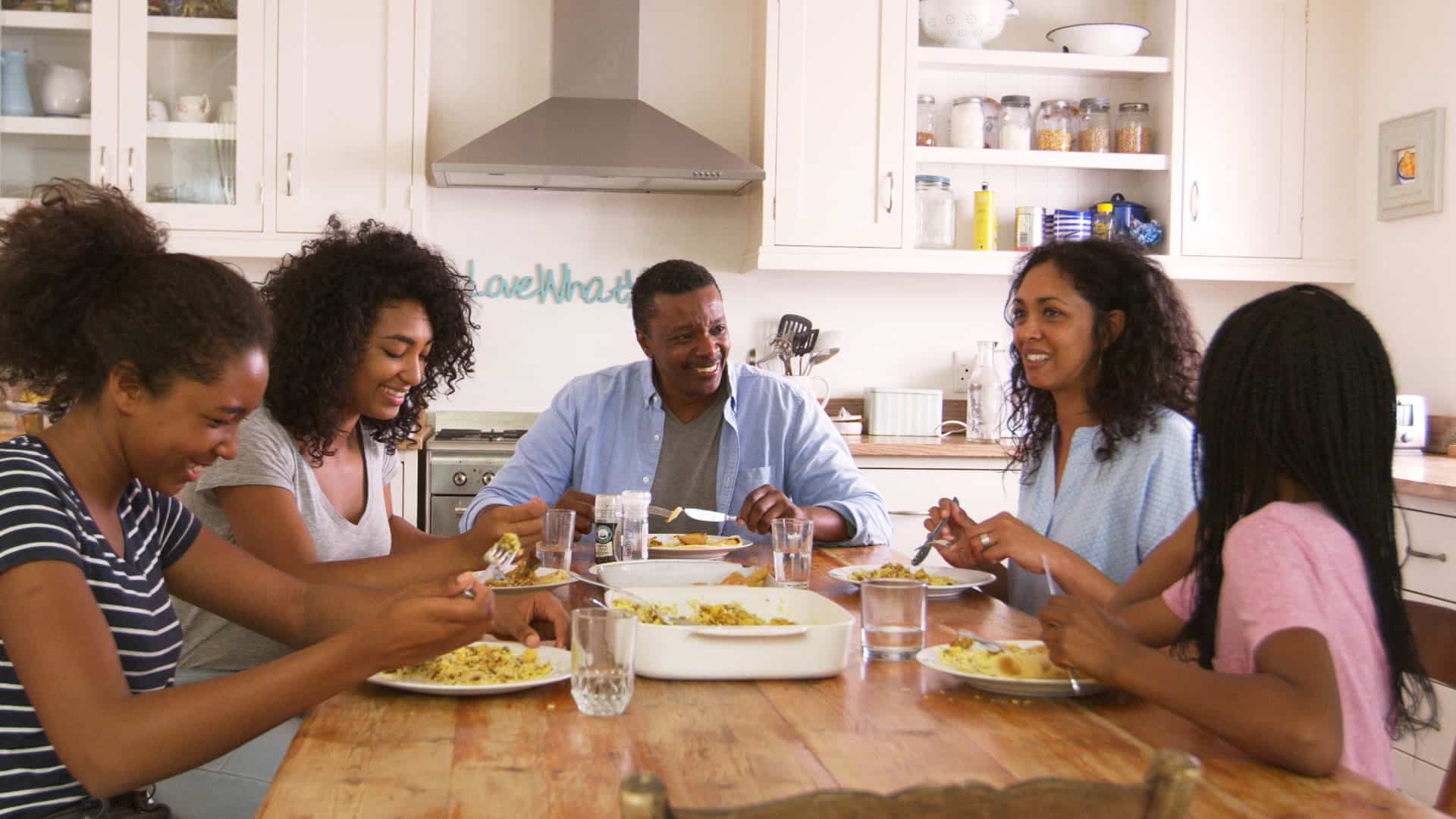 There are some awkward conversations you are going to have to have with your teenager. Talking about choosing a college and what they want to be when they grow up doesn't have to be one of them! There is no better time to start the college conversation than when your high school student is sitting with you at the dinner table. You can bring up this conversation in a casual way so as not to put pressure on your child.
Hopefully, they have thought about their next steps. 
Start the conversation off "light." Ask them if they have thought about college. Hopefully, the answer is yes and you can have some easy follow-up questions. What schools have they thought about? Why are they looking at that college or program? Find out what motivates your child, and what is important to them.
Dig a little deeper
Now that you have gotten the ball rolling find out why they are interested in the colleges they have looked at. Where are the colleges located? What programs do they offer that you are interested in? Suggest visiting the school and speaking to the admissions team.
What if they haven't thought about college?
Don't wait until their senior year to start talking about their next steps – you can start talking about what they want to do as early as middle school. If their senior year rolls around and you haven't had this conversation with them, don't worry. There is always a possibility that they haven't thought about college or what they want to do after high school. There is still plenty of time to get them thinking about it and even if they aren't prepared to register for college it's good to get them looking.
Finding what the next step is after high school
One reason they may not have thought about college could be because they don't know what they want to do after graduation. Some helpful things for them to think about could be: What are your interests or hobbies and how could this tie into a career? Are there people that you know, family or friends, that have a job that they enjoy and you think sounds like something you would like? Instead of talking about "college," talk about ways they can explore their career options.
This is an opportunity to encourage them to contact others they may know to find out how they came to be in their career. Did they go to school to learn the skills they need, or did they learn on the job? There are a lot of ways to learn the skills they will need to succeed. Talking through this with someone who has been there can be really beneficial!
Another question to help your child think about college would be asking if they want to take some short-term training such as a one or two-year program to get them into the workforce quicker. Let's face it: there are a lot of students who graduate from high school and want to enter the workforce right away – and that's OK. There are a lot of options for career training that can get you out in the "real world" and earn money quicker if that is of interest to them.
Positives of a community college
Starting at a community college is a great option for many reasons. If your child already knows what they want to do which would include a 4-year degree they can still start at a community college to get 2 years of their education taken care of at a much more affordable rate than spending all 4-years at a public or private university.
Another perk of attending a community college is the career training options that are available. These are the programs that offer 1-2 year programs to get you ready for the workforce. Ellsworth Community College and Marshalltown Community College offer career training in several different healthcare and business and industry programs. These programs are laser-focused on providing the skills they will need to succeed at the next level. Another added benefit for these types of programs is currently there is a program called the Last-Dollar Scholarship that students can apply for and receive free tuition! (link to Last-Dollar Scholarship and individual program and college pages)
Don't wait too long to have an important conversation about what your child's plans are for the future. Start the conversation soon and continue talking with them. There are helpful people that work in the ECC and MCC Admissions offices that are more than happy to help answer your questions as well as your child's. Don't be intimidated by this talk.