How to Overcome the November Slump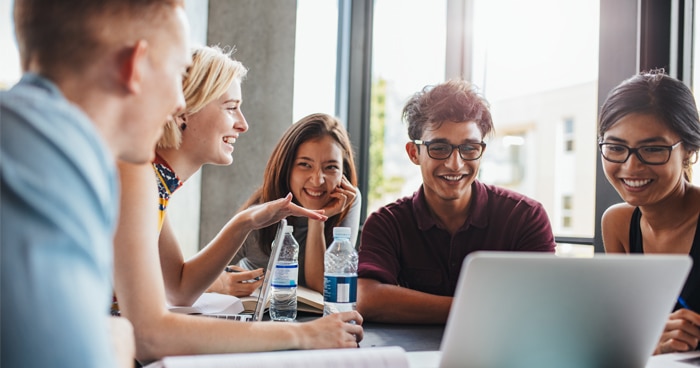 The semester is drawing to a close and winter break is just around the corner.  Before you get the light at the end of the tunnel you have final papers, projects, and exams.  It can be a little intimidating for even the most diligent student.  Here are our tips to finish the semester strong and overcome the November slump.
Make a Plan
When you are working toward something, it is important to pace yourself and map out your progress.  When training for a marathon, you don't run a mile one week and expect to be able to tackle the full 26 the next.  You set some smaller goals that will help you on your way to your ultimate goal.  And be sure that you write it down and keep it visible!  Writing your goals makes you more likely to accomplish them.  So, when you write down your study plan, be sure to use detail – including what you will study and when.  Prioritize areas that you may have struggled with more than others and devote more time in your schedule to them.
Use Your Resources
You have more resources available to you than your books, notes, and the internet.  Shocking, we know.  Stop by the Osgood or BJ Harrison Library to ask the librarians for books on a subject matter; they may be able to point you to something you hadn't thought of before.  The Hub and Student Success Centers have many resources including tutoring and peer study groups.  Staff can help you polish your study techniques to be even more efficient.
The best resource of all? Your instructors!  No one is going to know the course material and what will show up on the final better than the instructors.  One of the reasons community colleges are a great investment is the more personalized attention from instructors.  Some may have extra credit opportunities while others may let you use your notes during the final.  That is important information to know heading into the end of the semester.
Stay Accountable
Setting a plan and writing it down increases your likelihood of success, and the same goes for accountability.   Getting a study buddy can make the process of studying a lot more fun.  Flashcards and rote memorization are a lot more appealing when you throw in some friends and snacks.  Plus, when you coordinate with someone else, you feed right back into our first tip of making a plan.  Those details of time and place help ensure you study when you say you are going to.
Focus on Getting Started
When you have a full course load, it can be hard to pick a place to start.  While you should consider due dates and assignments that are more challenging, it is more important to just get started.  If you worry too much about picking the right thing to study or work on, you lose valuable time to do the actual studying.  If you just can't decide where to start, try writing down all your classes on small sheets of paper and drawing them out of a hat.  If you are doing, you're making progress, and that's what matters.  Be sure to reward yourself for your progress.  An M&M for every two paragraphs read, 5 minutes of Instagram scrolling after 30 minutes of study, or a trip to get ice cream when you knock out a paper are great ways to reward yourself and keep your motivation up.
Practice Self-Care
College can be very stressful, especially at the end of the semester.  With any high-stress situation, rest and relaxation can be just as impactful as the time of active studying.  It is imperative to cut loose and take study breaks.  Check-in with Residence Life staff or the Event Calendar at Ellsworth and Marshalltown to see when there are de-stress activities taking place.  Be sure to schedule times for you to do something you enjoy, whether that is reading a book for fun, playing some video games, or baking.  Make sure to get plenty of sleep and eat well so you are ready to crush the end of the semester.  (MCC students looking for professional help for self-care can also take advantage of the Student Assistance Program to get individualized short-term counseling.)
Don't let finals sneak up on you.  Making a plan, getting a study buddy, tapping into your resources, getting started, and practicing self-care will help you be confident in all that you've learned this semester.  Keep these tips in your toolbox and show finals who's boss.