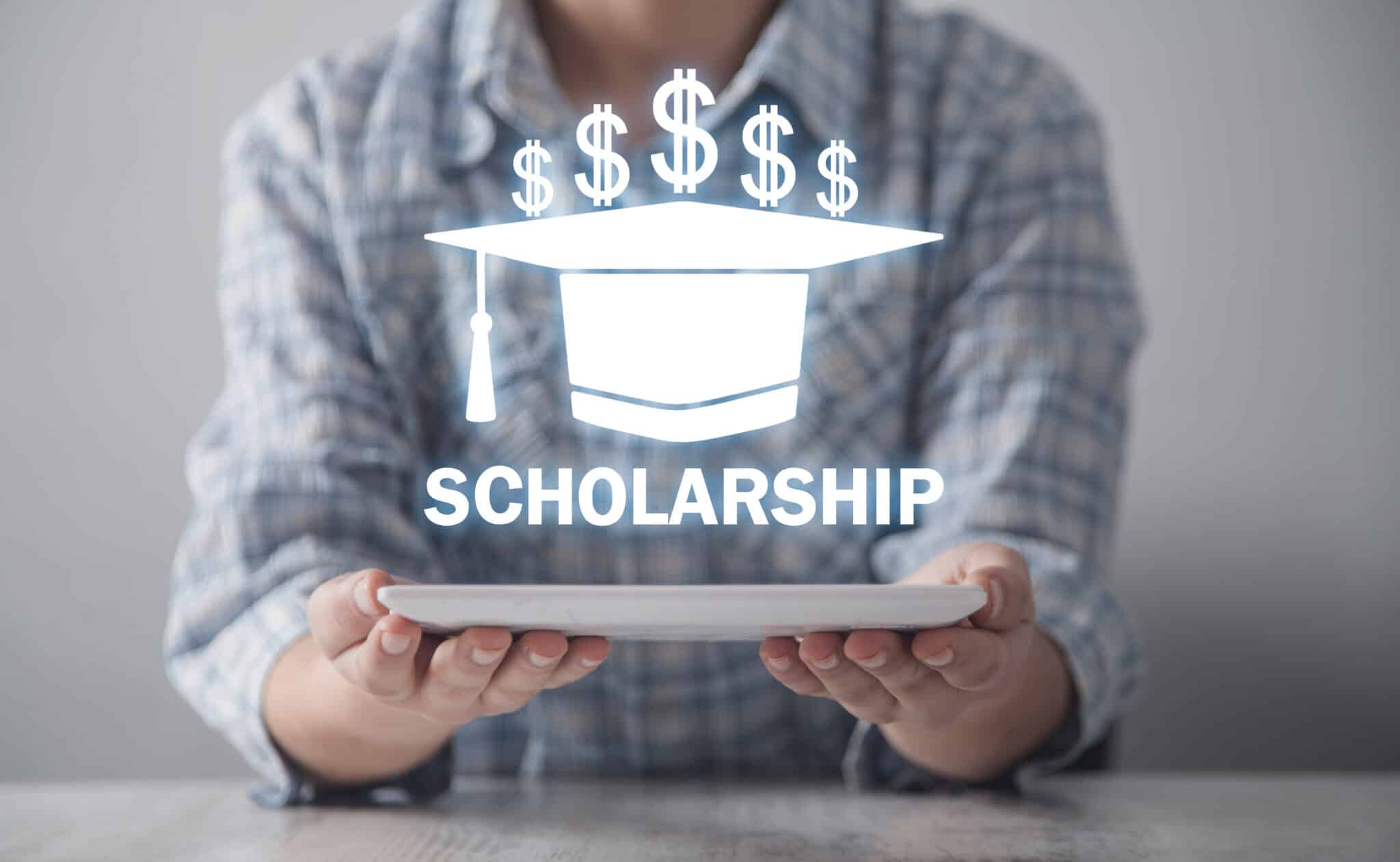 …To Help You Get the Most Bang for Your Buck
When you're planning to attend college post-high school, what's a primary concern that just lingers in the back of your mind? Paying for it. Yeah, those dreaded words just will not escape your thoughts. They live there in your head rent-free like some catchy Taylor Swift song. "I have this thing where I get older, but just never wiser. Midnights become my afternoons." See what I'm talking about? Catchy lyrics and the thought of paying for college are in our heads constantly. No matter how affordable your school choice is, finding scholarships will definitely make it easier to pay for.
But, scholarships come with applications. The prospect of filling out application after application seems daunting, but it doesn't have to be. We share helpful tips on making the process go easier! Okay, let's get into it.
Get Organized
Create an Excel sheet and keep a detailed list of all the scholarships that you apply to. Make sure to jot down the name, the category of scholarship (more on that later), the URL, the Company/Organization, Contact Information (phone + email), Eligibility, Requirements (essays, recommendation letters, transcripts, etc.), Deadline(s), Scholarship Amount, Date Submitted, and Winner Announcement Date.
Pro Tip: Sort the scholarships according to their deadlines. This can be done in Excel by clicking the little drop-down arrow in the upper right corner of the Deadlines column, then you can sort the sheet from A – Z. If you're old school, physically mark down the deadlines on a calendar.
Gather Your Resources
There's nothing worse than having a dozen applications ready to be filled out, but then you don't have your transcripts ready to go, or you don't have your resume up to date. It's better to have everything you need ready to go ahead of time. What exactly are we talking about? Well, you might not need all of these items, but it's good to have them just in case.
Transcripts
Work samples
Resume (Make sure it's up-to-date)
Contact information for references
Copies of letters of recommendation
A scanned image of your signature
Scholarship application essays + personal statement
Pro Tip: If you have a Word document open with your basic information all typed out, it's really easy to copy and paste that stuff into scholarship applications. This will save you time, especially when you have DOZENS of applications to fill out.
Letters of Recommendation
If you had a class that you did exceptionally well in, had a personal relationship with one of your teachers, or were an up-and-coming star with a company, ask your teachers (or boss) to write a letter of recommendation for you. This letter will be very valuable when you're applying for scholarships. Also, don't forget about Hack #2. Make sure to make copies of your letters of recommendation.
Identify and Categorize the Scholarships
Remember when we said, "more on that later," well, it's later. When you're researching scholarships to apply for, you'll start to notice that a lot of them fall under a specific "category". Take note of this. In your Excel file, make sure to "categorize" the scholarships that you apply for and be as detailed as possible. Your future self will thank you for not being vague!
Recycle Essays
You'll find out that applying for scholarships applications is a lot like applying for jobs. You'll fill out the same information, same questionnaires, and same essays repeatedly. So, find a way to recycle and reuse what you've already written, and make tweaks and modifications to it for each application.
Save, Save, Save
If you save every single essay you've written and put a date on all of them, you'll be surprised at the progress you've made, and also you can document on your Excel sheet what essay went with what application. Have we already mentioned that your future self will thank you?
Pro Tip: When you attach a file to an application, be sure to attach it as a PDF file (unless otherwise specified). Keep the Word document for yourself that way you can make edits as needed.
Target small, local, or branded scholarships
If you apply for the popular scholarships that everyone else is applying for, the odds of you being awarded that scholarship are significantly low. Instead, shop around. Find scholarships that are flying under the radar and go after those instead. What would be better, a 1 in 10 chance of receiving money, or a 1 in 100 chance of receiving money? Think about it.
Pro Tip: Read through one of our previous blog posts that highlights Unique Scholarships Anyone Can Apply For. Some of them might just surprise you.
Stay Positive
It might seem discouraging to apply, apply, apply, and then not hear back from anyone. Don't let it stop you. Keep applying, keep filling out the applications, and keep the hope alive. You don't need to apply for every single scholarship out there; that's impossible but stick with it. You're bound to hear back from someone eventually.
Now you're ready to log on, make some phone calls, write some essays, and start applying like crazy for scholarships! Do you have questions? Well, we've got answers! Don't ever hesitate to reach out to us.
Pro Tip: The financial aid teams at ECC and MCC are always ready to help you. We work hard to make college affordable, and are here to help!